Hey everyone, thanks for reading about our adventures!!! A couple of quick notes:
Marissa and I will not have access to 4G/3G/Texting/Calling
The best way to get ahold of us would be to install the encrypted text messaging App Signal
We will return August the 10th.
Most of our trip will be spent in St. Andrews.
Bear is being watched by three friends
Day 0 - That snuck up on us
When you plan a vacation 5 months in the future it is possible you might completely forget about the trip when it comes time to pack for it. That was the situation here. Although we knew the trip started August first, our bodies seemed to the think there was atleast 40 days in July.
Needless to say, packing has been a but haphazard. But by July 30th, we were nearly packed, and had dog sitters for Bear.
But on July 31st the strangest thing happened. A friend and I were talking about our flights on the first, when we realized we were on the same first flight with the same 4+ hour layover. This trip was already starting off awesome!
Day 1 - Flights, Friends and ** ups.
Having mostly finished packing the night before we had a great morning resting and cleaning the house. Our first flight was set to leave at 11:45, plenty of time to get to the airport and play Pokemon.
For the last hour we met up with Russ and Lisa and hung out. As an extravert there is nothing friends cant make better.
When we got onto the first flight to NYC, we were already asked for our passports! Befuddled we searched our bags and delivered the goods. However all was not good because this distraction allowed us to sneak our suitcase onto the small plane. It very clearly could not fit in the bins, and I had to maneuver myself upstream on the plane with a giant suitcase. I fear Marissa will not let me live this down.
| | |
| --- | --- |
| | We are ready to take our Lyft to the airport! #LookinGood |
| | I'm not convinced this isn't the plane we are taking..... |
After our first flight we landed in JFK, New York City! It was really cool flying over Hudson bay seeing NYC in the distance. Marissa, Russ, Lisa and I sat down for late lunch at a nice Italian restaurant. After catching up and eating food we played banangrams. Which was a lot of fun, but it was clear Russ and Lisa had a lot more practice playing scrabble compared to us.
Our next flight is a "red eye" leaving NYC at 7 arriving in Manchester at 6:30…. flight time 7 hours. If we want to get our sleep schedules on track than we need to try our best to sleep. Im sad about that, because I wanted to watch Black Panther.
After 6 hours of killing time in anyway we could we boarded our plane, named The Pretty Woman. It was a double decker plane, and our seats were on the top in the exit road behind 1st class. The cloest seat in front of us was 7 feet. Thats more than the people in first class.
movies: Invictus Unsane (didnt get a chance to finish this one)
Sleeping on planes is the worst. Its apperently 7 in the morning (So they tell me), but Im deciding to believe my phone which says 2.
| | |
| --- | --- |
| | Getting ready for the long flight |
| | Voice of the future. Yep, that's airport art. |
| | I met a beautiful woman while flying..... I feel uncomfortable riding in her. |
| | This baby was trying to convince us that he could fly the plane. |
| | Yummy cake on the plane. |
| | Sunset from the plane. Always beautiful. GOODNIGHT! |
Day 2 - Too early for this bull que
Now I understand why our tickets were so cheap. One hour plus change is not enough time to get through customs and borded onto our next flight. The real issue was the hour line/Que to get a picture of your face taken.
The American in me saw that line, and than heard our flight calling last call. I immediately darted to the front of the line, and got though in under 3 minutes….. There is definitely a part of me that felt bad. But that part of me quickly disappeared as I left Marissa behind and sprinted towards our gate. As I reached the gate, nearly in tears the operator told me the worst(?) news ever….. There was never any rush, the flight was still missing 55 passenger's and they were going to wait for them all. IM AVOIDING MANCHESTER IN THE FUTURE! AT ALL COSTS!!!
Hours later Marissa and I finally calmed down. John and Amanda met us at baggage claim with love and hugs. The journey to St. Andrews took about 1.5-2 hours from Edinburgh. But time seemed to fly by as we caught up with old friends.
For dinner we went to a local pub. I had fish n chips. Marissa had a wonderful steak pie. I decided now was as good a time as any to try a Scottish IPA. It was a shipwreck (the name of the brewery, not the taste). I don't think any IPAs here will compare to the IPAs in America. But it's worth trying.
The four of us than decided to have a youtube party, and did our best to 'not laugh'.
…. THAN WE PASSED OUT HARD!!!
| | |
| --- | --- |
| | Are planes driven by propellers even legal in USA?!? |
| | The train ride to St. Andrews was absolutely beautifully! |
| | More train photos! Its so beautiful. |
| | Marissa pointed this out to me and explained that I wasnt allowed to use my weaponized friendship tactics. |
| | St. Andrews is really pretty. |
| | Bricks are also really pretty, but no one seems to agree with me on that! |
| | The IPAs here leave much to be desired. But I bet the stouts are amazing. |
| | Fish n' chips for me, Steak and Pie for Marissa |
Day 3 - Jetsome and Flotsam
Jet lag sucks.
The morning started with us going out for waffles. I tried both blood pudding and haggis. I think my biggest issue with it was the texture, it reminded me of falafel.
After breakfast we walked around St Andrews. The city is so small and quaint. We went into the golf museum. It was very interesting, I wasn't aware of how long golf had been being played.
We than took a jaunt along the North Sea where apperently Chariots of Fire was filmed. The ocean/beach here is extremely flat and at low tide just stretched on forever.
On our way back up the beach we wondered upon a location where bricks, stone, and tile had been discarded. Marissa and I spent over 30 minutes looking at the items, and collected quite a bit of fun stuff.
At this point in the day a nap was required.
At around dinner time we woke up and wandered into the other side of St Andrews where there was a very old castle. We walked along Bunny Island. Watched a family catching crabs with small bags of raw chicken.
It has been an amazing two days with John and Amanda.
| | |
| --- | --- |
| | Yummy waffle co. |
| | The top of the St Andrews Science Campus. We walked around the garden and played on the playground. |
| | The St. Andrews Links. |
| | Golf museum, the evolution of the golf club. |
| | The evolution of the golf ball. I really want to watch a feather ball explode. |
| | I stole a mans drink at the golf museum. |
| | Marissa is ready to go golfing. |
| | I made friends with a golfing penguin. |
| | North Sea, it was so flat and amazing. At one point we played Chariots of fire. |
| | An assortment of bricks we found in the ocean. The tiles we found were even prettier, but are still being cleaned. |
| | After all the mornings walking we decided we needed a quick break. |
| | As the sun was starting to set we walked around the other side of the city and saw the castle. |
| | Another shot of the castle. |
| | Marissa and I are very photogenic. |
| | We were also able to see the beautiful Cathedral. |
| | The pier keeping the harbor safe/calm |
| | The town of St Andrews |
| | We walked to bunny island. |
| | The sun setting over the St Andrews Castle. |
Day 4 - St Andrews C&C
Today we visited the St Andrews Carhedral and Castle. Our first stop was the cathedral. Its amazing to me how old some of these graves are. It was also astounding how much fighting between the catholics and protestants existed. If it weren't for these battles I cant even imagine how beautiful these structures were.
At the castle we went on a very fun audio tour. It was so silly and so much ridiculous acting. But I think my favorite part was that John Bliss had to wear his cape in order to show he was a student.
| | |
| --- | --- |
| | The St Andrews Carhedral. |
| | Carhedral walls |
| | Cathedral East and West towers. |
| | Grotesques, because its fun to scare people coming to church |
| | As we went up in the tower there was a random old log. It didnt appear to be structural. |
| | A panorama of the top of the tower. Highly recommend opening this picture in full. |
| | who are these cuties? |
| | A wild Bliss has appeared. |
| | How can a place be so pretty? |
| | I'm pretty sure this place doesn't actually exist. |
| | Here is a view of the pier from the tower. |
| | The tidw |
| | Entrance to St. Andrews Castle. John in his cape. |
| | The inside of St Andrews Castle. The natural lighting in the castle is amazing. |
| | John slipping down the shaft of the mine. The Catholics attempted to fill the shaft with gun powder and blow the protestants out of the castle. |
| | At high tide this is completely covered, but at low tide the sun heats it to a good temperature. |
| | The north sea from a different angle. |
| | The Gordon crest, and a friends families crest. |
| | Make your own American s'mores. It's EPIC! (according to the box) |
Day 5 - St Andrews to Edinburgh
Now that we had throughly explored St Andrews it was time to visit Edinburgh. Its about a 1.5 hour trip down, luckily for the majority of the trip we were able to sit. Our first stop of the day was at the Edinburgh zoo. We didnt realize at first that the zoo was built into a hill and therefore any exhibit we wanted to visit was up hill (both ways in the snow).
We attempted to view the famous (since 1951) voluntary penguin march. Sadly
The meerkat exhibit was also amazing! They were placed directly at the entrance to the zoo. They were extremely active and playful.
After our zoo trip we had an appointment at an extremely nerdy bar, The Popup Geek. John and Amanda had been at this bar a couple months ago when it was Rick and Morty themed. This time it was Lord Of the Rings themed, and it was simply excellent. All of the drinks were properlt themed and so tasty.
After getting thoughly lubricated we walked the mile to our Air BnB for the next couple days. Pizza was quickly consumed from a nearby arcade bar and good sleep was finally had.
| | |
| --- | --- |
| | Fun time at the Edinburgh Zoo! |
| | Only one penguin wanted to go on the parade route, but he was too scared to do it himself. |
| | We took the bus into Edinburgh and this was the site we were greeted with! |
| | How does one city have any right to be so beautiful. |
| | Yummy drinks, good company. The hobbits way! |
Day 6 - The Royal mile. (1.125 miles)
After our long walk home last night we all agreed taking the bus was the best option. We took the bus to Holyrood which is the working castle in Scotland. Over the summer months the Queen stays in that castle abd normal business is conducted. We went on an Audio tour of the castle and its history. I was very interested in learning more about Mary Queen of Scots and James the VI. Their story seems extremly perilous.
We debated walking to the highest point in Scotland (Arthurs Seat, but quickly determined that since it was only noon and we weren't gonna get home till midnight. It was best to avoide it.
The Holyrood marks the end of the royal mile. But for us it marked the start. From this point on, everything was up hill to the Edinburgh Castle
About halfway along our walk we stopped at the museum of childhood. Mostly for a squished penny, but it was also good to play dress up at.
We quickly than after stopped at The Worlds End a pub that for 200 years was located at the edge of the Edinburgh walls incase of the English attack. (They never did come)
After a lovely meal of Haggis and Tikka Masala (two meals, not one), we made our way through the Fringe Festival crowds and to Edinburgh Castle.
Sadly it wasnt till we got there at nearly four that we learned they would be closing early at 5:30. We decided to pay anyways, and had no regrets. We saw the great hall, their tomb of the unknown solider. I looked in several books from the 1914's for references for the Gordons that died in battle. (It was a lot).
We finished the trip by seeing the queens jewels and stopping at the whiskey shop. The views from the top of the castle were outstanding. Sadly we were getting chased off by the fact that the castle was closing, but also it had started to rain.
At this point we were very concerned about the rain, because in 4 hours time we would be returning to Edinburgh Castle for the Military Tattoo.
Four hours to kill, rain to hide from, all of us extremely tired and weak. Whats the best thing to do? Sleep? Lay down? Surly not dance the mock'a'rina? Instead we choose to go on a lovely tourist trap called Camera Obscure.
One or two of John and Amandas friends had recommend Camera Obscura. It turned out to be great fun. They had rooms with science, rooms meant to trick your senses and rooms where you couldnt quite tell what was going on.
At the top of the tower we had nearly a good a view as Edinburgh Castle, and it kept us out of the rain. The only exit from the Obscura was a mirror maze, making it a Literal Tourist Trap. Though I think all four of us (and the wild pack of roving children) all agreed that the Vortex Tube was by far the coolest and though off all of our balances.
After exiting Camera Obscura I was sent to fo reteieve our tickets from Will Call which was at the bottom of the hill. Ughhhhhhh! It feels like a mountain after walking along it all day.
We settled in at the Military Tattoo, not really sure what to expext. It was a great time showcasing warriors/armys from around the world. Amazing music making me truly respect the bagpipe as a instrument of war/battle. It was an experience that can never be replicated.
Thanks Mom and Dad for recommending it, and helping us make it a reality! It was worth it. Also we went on your anniversary, which I thought was funny.
I don't think any of ua us remember the walk home that night, but we were all grateful to sleep in a bed.
| | |
| --- | --- |
| | Some graffiti we saw on our walk to Holyrood House |
| | The fountain at Holyrood, dont get too close, its really deep. |
| | Statue of King Edward. Also apperently the Emperor of India. |
| | The chapel at holyrood |
| | This is Arthurs Seat. Looking back on it now, I'm so glad we didn't walk up it. |
| | Pictures from Edinburgh castle. |
| | Pictures from Edinburgh castle. |
| | Pictures from Edinburgh castle. |
| | Pictures from Edinburgh castle. |
| | The great halls at the Edinburgh castle. |
| | Camera Obscura |
| | The Military Tattoo. We're still not entirely certain how to explain what it is we watched. |
Day 7 The Dog Vault
It's our last day in Edinburgh. However given how large Edinburgh is, there is still plenty to see, so we start off with a hike (Everything is uphill in Edinburgh) to the National Museum of Scotland.
Along the way we stop and see a statue of Greyfriars Bobby, a terrier from your 19th century that became famous for guarding its owners grave. We heard that it was good luck to rub his nose, so we all did, in the hopes it would help get us home safely.
Our next stop was the museum, luckily they had a coat check where we left our very full backpacks. We than spent time looking at the midevil Scottish artifacts, and the glass collection.
After a short amount of time we needed to walk to our next stop, the Edinburgh Vault Tour. However we were not intersted in brining our bags with us, so we decided to leave them at the museum under their protection.
The normal spot to wait for the tour was full of Fringe Festival tourist, but luckily after a short search we found our tour guide hidden behind the large stage. After waiting for other people to find us our tour started by talking about the history of the merkat (Scottish for market). We talked about how centuries ago people were publicly humiliated and punished. Our guide requested a volunteer to reenact the punishment. John Bliss was forcibly volunteered. He was whipped, nailed to a post, and his ears cut off. We all yelled "boo" because he got off easy after having been accused of being a traitor.
A couple fun stories:
In the past when buckets of human waste were still dropped into the street. People would shout "Guarde Loo" to give people time to clear out. Most people would, unless they were really drunk. In which case they would get "Shit Faced". Thus the term for getting really drunk.
Apperently the story of attempting to drown suspected witches is completely true. If the person drowned a letter was sent to the family, but if they float than they were considered a witch. When they drained the mote they found over 150 skeletons at the bottom.
There is also now a very pretty park/garden where the mote use to be. This is because the land was so fertile after the mote was drained. It is suspected this is because the mote is where all the human faeces ended up. ewwwwww!
After our 'haunted' tour of the Edinburgh vaults we went to have lunch at another haunted location. The pub was called The Last Drop, its just next to the location where persons were hung.
After our several hours away from the museum we traveled back, purchased some items from the gift store and took the train back home
Day 8 Day 9 Relax!!!!!
For two days we sat in St Andrews and relaxed.
Day 10 Home
OMG I hate flying!
Also annoying people wanting to trade with M and I so they can sit next to their friends and take our asile seats that we paid for…. Ummmmm no…. You may not!
Alchohol
| | |
| --- | --- |
| | |
| | |
| | |
| | Sour beer that was made for Rick N Morty at the Pop Up Geek. I'll skip that next time. Had no flavor and required a side to mix in. |
| | It does taste better here. |
| | I need this in my life! Our Air BnB host left some of a bottle for us. A good way to cap off our night. |
Quotes
"It will fit he says, not a problem he says." - Marissa gloating at how wrong I was about her suitcase fitting in the overhead bin.

"I think our cheetos bag just exploded" Us as we took off on our first flight.

"I just went to the bathroom, and came back $20 richer…. I swear I'm not a prostitute." - John

"No reason to cut out a good portion of schools just because you believe in human rights."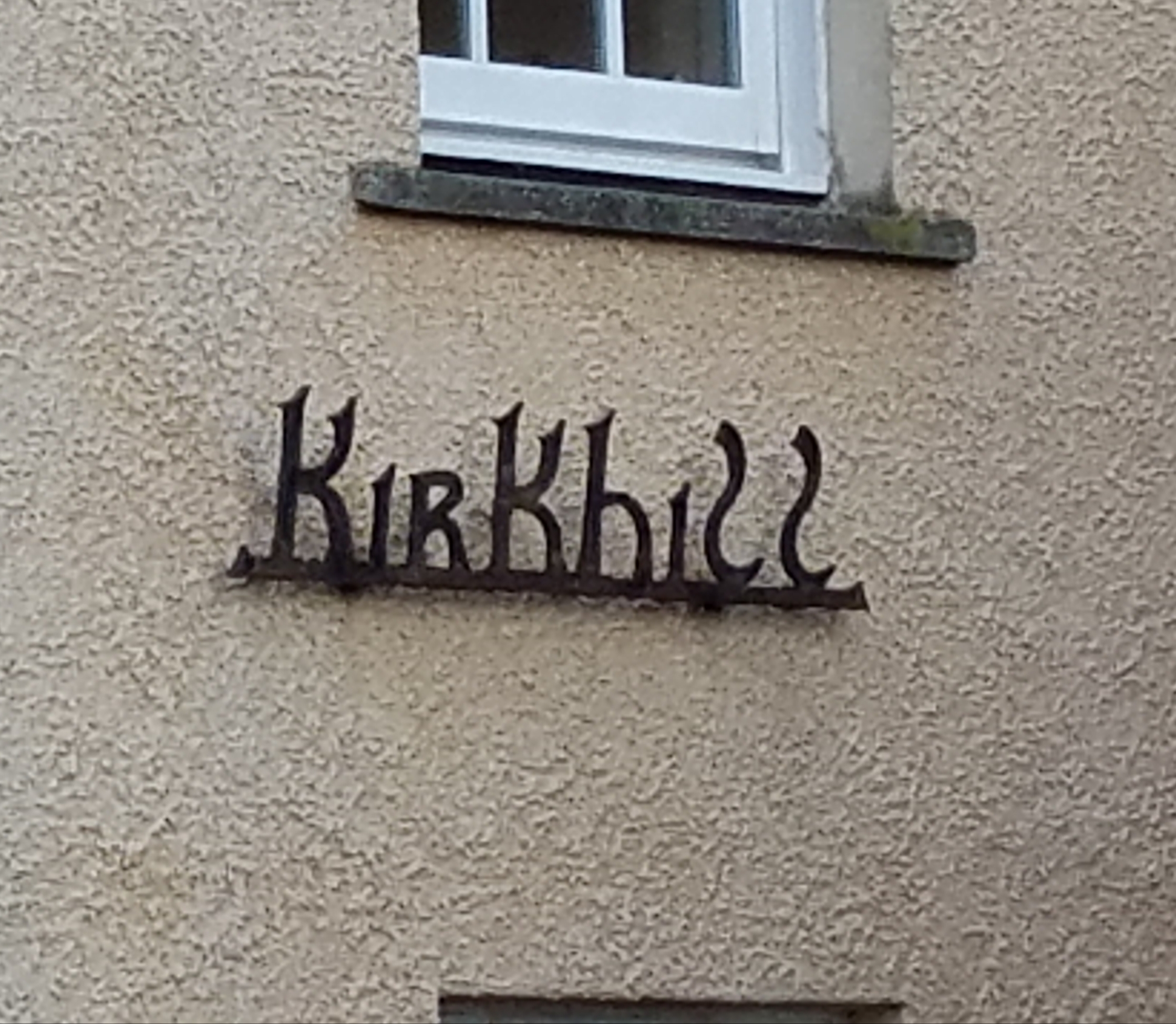 "I'm pretty certain that says KirkHiss"

Small child on train, after seeing cows: mum, YOU'RE a cow! Mother: …

"If i was a penguin I would attack that bag, destroy it" - Penguin Keeper

"If I was a penguin I'd get through that gap. Remember penguins will attack anything" - Penguin Keeper

"Because I like to dip my meat in honey" - Conversation about McDonalds

British couple: "America dream is dead" "The Americans are putting children in cages along the Mexican border!" "Ya well the Nazis put jews in gas chambers until people came along and told them its wrong " "Everyone is already telling them its wrong"

British woman who needs to pee: "Im in the danger zone, if I sneeze that could be it"

"Seal Matrix should really apply to the animal." - Marissa At the Scotland Museum

"Edinburgh the Manhattan of Scotland" - Vault tour in the 1600's

"Whiskey, known as Fire Water was only braved by Highlanders" - Vault Tour

#NotAllDaves #DavesAreReal

Teenage girl: "I dont feel like being a human….. I wanna be…. a turtle"

Man in line at customs: "I have no responsibilities!…. Until Monday :("
You
today