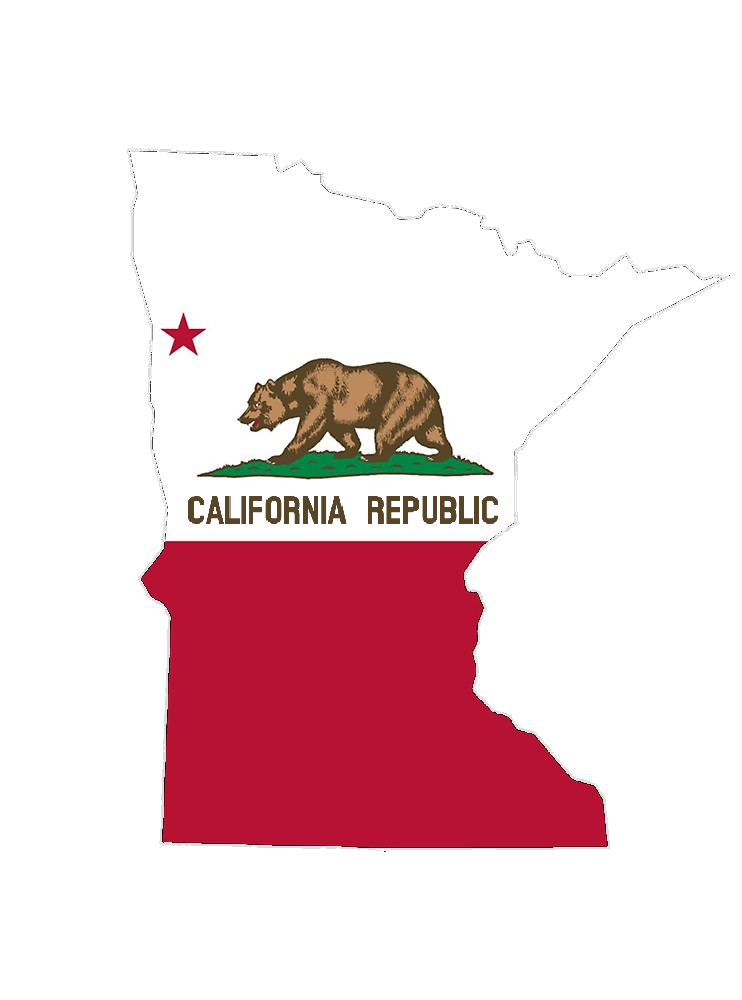 Day 0: Late Christmas is better than no Christmas
This year has been crazy and we're only 4 days in. My job has given me plenty of new things to learn. Luckily in the last week I have completed enough work that my colleagues are confident I can succeed . That one fact makes me feel 100x more comfortable since I'll be spending the next 9 days traveling across the country to visit the vast majority of my family.
This morning I woke up early and washed more dishes and gave more left overs to my neighbors (The Commune). Ran to work early so I could sneak out and get to the airport with time to spare. Often I deem it unnecessary to get to the airport so early. However, since the government has entered week 3 of the Government Shutdown, with the TSA being directly affected I figured it was better to play it safe.
There was no need…. All we ended up doing was playing more Pokémon than is necessary .
Still though we got on our flights and headed to our first stop. MINNESOTA
Day 1: Congratulations Chad and Becca
We finally reached Chaska/Victoria a little after 1 in the morning. Our goal was to sneak into the house undetected by the multitudes of dogs. Success seemed out of reach. However it seems the dogs were as tired as us after their evening romp, because only one dog was disturbed and was back asleep quickly.
After a good night's rest in the pig room we were finally able to properly greet the family and dogs. It was weird having so few dogs here, there was only FIVE!!! The standard is at least 9 puppies. (Don't worry tomorrow will return to normal).
After a morning of coffee and fruit the family decided to go get lunch in Excelsior and do some last minute Christmas shopping. We had a full afternoon of shopping before Marissa and I quickly rushed off to our friend's wedding.
The night was amazing. The bride was beautiful and it gave us an opportunity to catch up with all our old friends! Marissa and I really enjoy living in Rochester, but there is something about returning home….. Even if just for a couple days.
Day 2: Happy Birthday to the puppies!
MERRY CHRISTMAS everyone! Sure were a couple weeks late. But its family that really makes it Christmas. The Crannell side of the family has a tradition of opening stockings with each other. So everyone saved their stocking stuffers until we were with each other.
After spending time together for a couple hours it was time to get ready for a Golden-Retriever birthday. Two years ago Maple had 5 puppies which were nicknamed the Kind litter, with each dog being named after a kind person. Today all 5 dogs are being trained to be service dogs with Helping Paws. They all came home to say hi to each other and to Mama Maple. It was a great party, with a lot of KIND dogs, and people.
The final part of the day was spent having a fire in the backyard. This is a fairly normal thing for the Crannell's even if it is blustery cold. Marissa and I invited some friends we rarely get to see (Kertzman + Jade, Nick + Caitlin). The fire was great. It gave us ample opportunity to talk, and catch up. Also to scar Jamie by talking about Anime (Food Wars).
| | |
| --- | --- |
| | Maples puppies playing! |
| | Jamie with the dogs of the house: Nora, Maple, Rocket!, and Leo. |
Day 3: LAZY DAY!
Today I decided not to do nothing-for-no-one.
We did end up playing multiple games of Up-and-Down the river with Grandma. It was great!
Day 4: Bell Gnomes love Hoagies
Our first stop today was to the Bell Museum in St. Paul. It recently moved to its own location. Previously it was in the basement of another building. I'm glad it moved because this was one of the better museums I have been to.
We started in the touch and feel section where we got to touch furs from all kinds of animals: black bear, beaver, wolf, fox, sheep, mink. We also got to touch a snake, and lots of fossils.
From there we moved to the rest of the museum. It started with the big bang, and moved all the way to modern day. It still amazes me how some of the basics of biology confuse me, but maybe that confusion is what makes me so interested in it.
After reaching modern day Minnesota we went to the planetarium to look at our solar system and how we might explore it in the future.
By this point it was nearly 2 pm and we hadn't had lunch. It was passed time to get to The Happy Gnome. This was a great decision because this is where Marissa had her Bachelorette party.
Everyone was so happy with our choice of food. I had ramen; Jamie had a wild game burger. I also noticed that they had one of my favorite MN beers of tap. Surly Furious, so of course I had to get a pint of that.
After the drive home (where we just beat rush hour), it was time for everyone to lay down and rest. Marissa and I did our best to not actually sleep, because we knew we needed an early night because our flight was leaving 5 am the next day.
For late dinner we had Jamie pick us up Davanies. This was one of Marissa's favorite Hoagie shops in Minnesota. It was everything she remembered.
Luckily we were able to schedule an UBER for 3 AM, but at this point that only meant 4 hours of sleep.
#FML
| | |
| --- | --- |
| | Selfie at the new Bell Museum |
| | Tortious butt in the touch and feel area. Photo taken: by Diane (of course...... (I mean because it's so good.... not because it's weird)) |
| | Jamie and I trying on a new fur look. #WhoWoreItBetter |
| | All the kids touching the milk snake. |
| | Family posing under the roots of the plants at the touch and feel. |
| | Apparently this mammoth is one of the center pieces of the bell museum. |
| | Jamie and I posing in front of the periodic table of elements. |
Day 5: California Dreamin'
When I bought the flight getting into CA by 9:30 AM sounded great. What I didn't consider was waking up at 2:30 in order to catch our flight. When flying out of Rochester we had no problems because apparently the TSA is permanently outsourced to a different company. The same cannot be said for the Minneapolis St. Paul airport. Unpaid TSA employees everywhere…. The one security checkpoint was flooded with people (Even at 4 in the morning).
Luckily Marissa and I planned well enough and were able to make it onto out flight with time to spare for a coffee.
Through Denver and onto Orange County. Landing just before 9:30. We were super tired. Luckily Dad was there to pick us up and take us home. We dropped our bags off and went for Breakfast/Lunch at the Original Pancake House.
After lunch Marissa and I needed some time to recover. She took an hour power nap and I talked and caught up with my mom.
At around 1 pm we decided to start our 2.5 hour drive to Bakersfield. Starting in the early afternoon allowed us to miss all the LA rush hour traffic.
After greeting everyone, including my second cousin Marcus we settled in for a game of hands and foot. Dad and Pam ended up winning the game.
After waiting for everyone to get home we went out for dinner at a Tex-mex restaurant. Only to return home an hour later with food-hangovers.
Some of us slept, and some of us played more games. While playing Quixx Steve arrived to much fan-fair. We finished our game of Quixx and quickly moved into Hand and Foot. I subtly choose Pam as my partner, because I wanted to win ;)
We didn't get to bed until 1 am, and after out full day we all slept very well!
| | |
| --- | --- |
| | Bear has taken a new job as a butler. |
| | Marissa wouldn't let me ask for this persons WiFi password |
| | Marissa and I playing Pokemon Go with Marcus. |
Day 6: Hart Park
Apparently Marcus woke up at 6 AM hoping all his "cool new friends" were awake.
WE WERE NOT. Luckily he managed to let us sleep for another 3 hours, before waking us up by jumping into bed with us.
Not long after a lot of the family decided to go play disc golf at the local disc golf course, Hart Park. In the past when playing at Hart Park I would usually be able to beat Robert. However over the last two years I haven't been playing, while he's been playing in tournaments, and winning.
I finished 9 holes at +7 and Robert finished with +3.
On our way back home we stopped and looked at the local Peacock's. The peacocks have been running wild in the park for decades.
After getting home Marissa and I were hoping to take a nap. Instead we went for lunch with Grandpa.
After lunch we did get to take a nap. We later played more Hand and Foot. Once again Pam and I cleaned up!
| | |
| --- | --- |
| | A peacock from Hart Park in Bakersfield |
| | Lunch with my grandfather after disc golf |
| | George, Steve and Marcus working on Steve's new art projects |
| | Marissa, Marcus, and John watching Marcus play Pokemon Go |
Day 7 Back to Orange
As our time in Bakersfield wraps up we attempted to spend as much time with family as possible. Bright-and-early in the morning we packed up and jumped in the car to go meet Grandpa Ash at the local bowling alley.
Once again having a large family breakfast proves to be lots of fun, and a bit stressful.
After a photo with Grandpa, the immediate Crash-Ash-Keller crew jumped into two cars to drive back to Orange County.
After the long drive, everyone needed a nap for a couple hours.
For dinner we ordered Chinese and sat down for several board games:
Ticket to Ride USA
Welcome to the Dungeon
It was really awesome; everyone enjoyed playing all the board games.
That night George, Marissa, and I watched the first 4 episodes of The Good Place.
Day 8 Downtown Disney
When you're 15 minutes from Disney Land the best thing to do is drive to Disney Land. Instead of spending tons of money and energy on going into Disney Land, instead we went to Downtown Disney.
Downtown Disney is mostly a shopping area, but it has enough relation to Disney that it gave me my FIX. We managed to pick-up multiple gifts for friends and I picked up some new crushed-pennies.
The most notable feature of our trip to Downtown Disney was our stop in the Disney Hotel. It has a beautiful architecture and was well worth the detour. However George made a mistake. He let me know that there was a viewing area of the park on the top floor. Sadly the top floor had a check-in desk and George made the mistake of letting them know we were not guest….. They asked us to return to the ground level… George and Marissa were not excited when I immediately disobeyed and went one floor below, and started to walk around the hotel to the emergency stairs, and go up to the sixth floor. George and Marissa were extremely awkward about the whole affair… In the end we did manage to find the look out. However it was locked… Marissa and George used this as an opportunity to give me the "I told you so" look. While I walked out feeling proud for at least finding the look-out.
On our way home, we stopped and ate In-and-out. It had been several years since I ate a double-double, and it was as good as I remembered.
Allowing for a short nap before dinner was probably the most useful thing. This became clear because 'The Girls' were coming to visit and we were going to be BBQing.
This was only my second time meeting the girls, and it was Marissa's first. I decided to prove "how cool" I was by teaching the girls to lock-pick using several of my clear locks. They really took to it and were learning a lot. However after 30 minutes one of the girls came to me and showed me that they had broken one of the several picks inside the lock.
It was fine, I was able to fix the lock and now I have an opportunity to buy a better pick. (:
After all the Chaos settled down, the Crash-Ash-Keller kids got in the hot-tub and just talked. It was a great moment to remind me how much I love my brothers.
| | |
| --- | --- |
| | Yummy In-and-out! |
Day 9
Bright and early in the morning the 6 of us got into cars to head to breakfast. Marissa and I packed our bags in anticipation of heading straight to the airport after. Steve, George, Marissa and I got into the car and immediately started to back out of the drive way. When suddenly at an EXTREMLY load volume….. We got rick rolled.
Initially we blamed our mom whose phone was connected nearby via Bluetooth. However we soon realized that it was the radio station, and it was just serendipitous. It seemed like a bad omen for the day.
After once again having breakfast at the Original Pancake House, we went our separate ways. George and Steve dropping us off at the airport before going back to bed, and the parents going to church.
Once again our trip through the unpaid TSA was very easy. (thankfully). The SNA airport gave us free Wi-Fi, and free charging, so we were very content to just wait it out!
It was our second flight out of Chicago that got very interesting. While standing at a fork in the road deciding on where to get dinner. A pilot decided to stop and let us know that there was indeed an restaurant down towards our gate. We thanked him and continued to talk to him. It dawned on us that he was our pilot. I asked him to thank the Air Traffic Control for me, because they're also being un-paid and have (IMO) a much harder job than the TSA.
We talked all the way to the restaurant (5 minutes), and then we talked again after we boarded the plane.
Marissa is using this as an opportunity to show all my friends that my friendship is indeed a weapon. Just point me at someone and I'll go make a new friend.
Quotes
"I know we're on a flight to MN…. The people across from us our telling strangers their life stories" – John at the airport.

Adult Woman: "What's the difference between muscles and shells?"…… REALLY?!?! The explanation took 15 minutes.

"The scores are Neck, Neck, Knee, and Neck" – Marissa when the up-and-down the river scores were 31,31,11,31

"I was an angry elf…. I didn't report to Santa I fixed it right there and then" - Steve

"I'm basically a girl now" – Steve when we complained that he took an hour to fix his hair

"Teenagers are simply the side-effect of babies, and sometime babies are the side-effect of teenagers" - Marissa and Steve discussing loud In-and-out teenagers

"Without lights and bubbles, we're all just taking a bath together" -Steve on the state of the hot tub
You
today