Day 0 South Dakota + Fire
9:30 in the morning we left the Crannell's house to drive to Madison (not Wisconsin) South Dakota for a friend's wedding. It was extremely nerdy with magic wands, light sabers, Pokemon, and D&D – it was excellent and very them.
A couple of days previously the Crannells had started driving to California and happened to be in Brian Head Utah, that is until Brian tried to kill them, by starting a fire.
They were quickly evacuated from the mountain, and were without service for 5 hours, so we didn't know if they were okay or not. (HINT: they were okay).
Day 1 - SD - MSP - LAX - OC
Last night we celebrated our good friends wedding in Madison South Dakota. The only issue is that we had a plane trip from Minneapolis at 3, which means we had to start an early drive to get to the airport in time.
All the traveling was terrible, but at least we are seeing all of my family + my in laws.
When we got into LAX, and out to the baggage claim we discovered California's favorite hobby: honking.
Luckily we saw our parents drive passed us, and we ran after them and managed to get in their car.
The drive to Tustin wasn't bad (surprisingly). As soon as we got to my parents house we started a BBQ, and talked all through the night.
Day 2: New Port Beach (Come at me Poseidon)
On Monday we woke up super early because the sun was shining directly into our room. Which was fine because it gave me time to spend with my parents. My mom and I sat down outside on the porch and had a great conversation which the parrots in the trees went wild.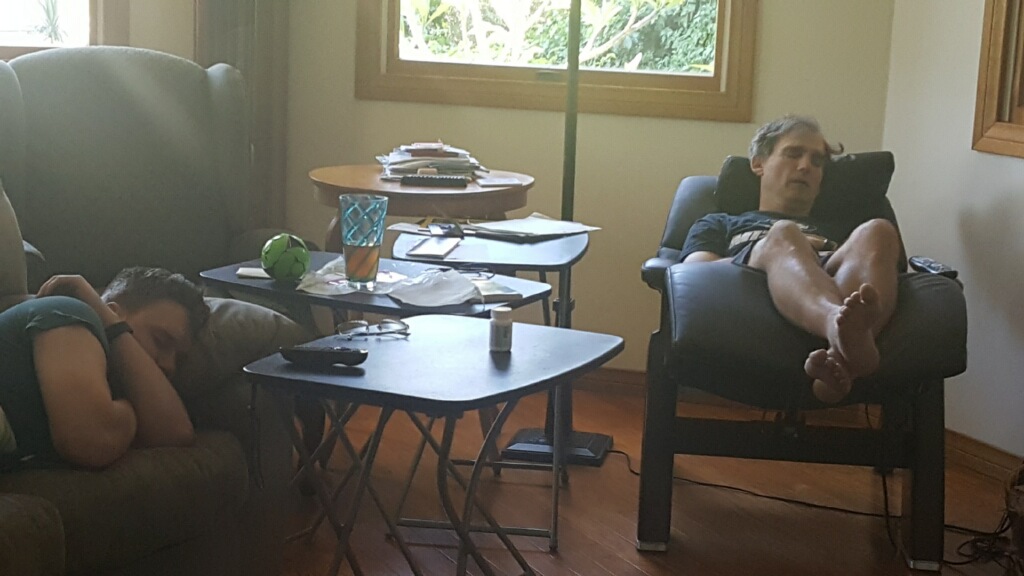 For breakfast we ate my moms special rolls, totally unhealthy and totally tasty. We than made a plan go to New Port Beach, Diane's old stomping ground.
At the beach George and I decided to take on Poseidon again in the 6-8ft swells. This was the same location where two years previously a wave had knocked the 4 of us siblings over and stole Marissa's glasses. The moral of the story, "no one beats Poseidon".
We stopped over and had my first good Mexican food in years. Along with a margarita the size of my head.
After all that sun we decided we needed a nap so we headed home, and all took a 2-3 hour nap. Once again talking through the night.
Day 3 OC to Santa Barbara
It was another lovely morning waking up to coffee with my mom. We chatted for an hour about all parts of life. At around 8:30 people began to wake up and we started to pack for our trip up north. By waiting till after 9:30 we managed to avoid some (read: not enough) traffic.
Steve has the best job
In Santa Barbara we met with Steve at the Sea Center where he gave us a personal tour of the museum. We got to touch a swell shark, pet a sea hare, learn about jellies, and many other interesting things.
We were all very jealous of Steve's new office, ocean view every day, working with kids on the beach daily with great colleagues.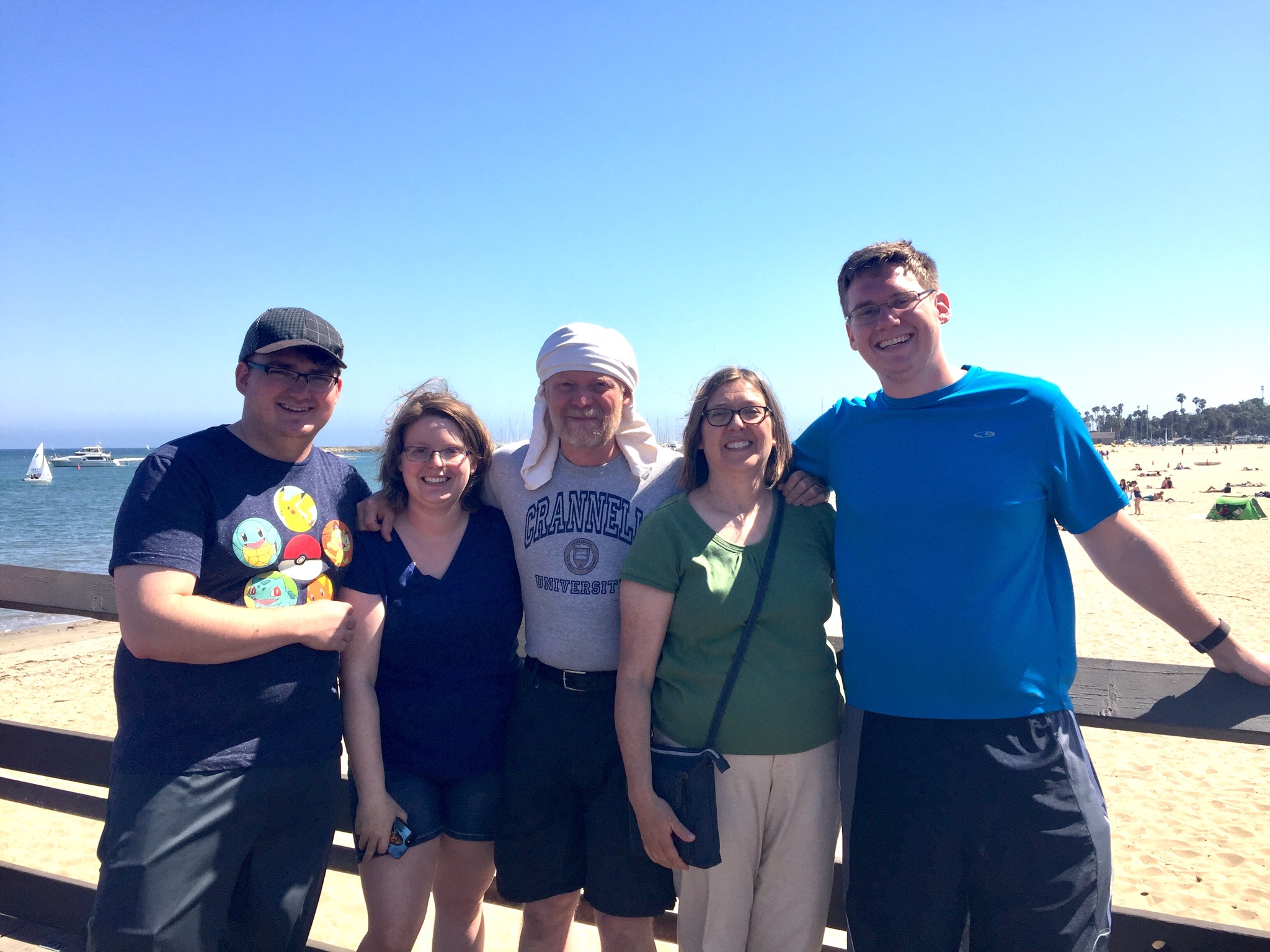 After the museum Steve recommend that we visit the Old Mission to see the recent chalk art that had been drawn. It was amazing to see such great artists!
Finally we made our way to Fanchesci Park to get a high altitude view of Santa Barbara. We are all very jealous of the people who get to live up there!
After stopping at the hotel we met Steve for dinner at the Boat House. A secret Santa Barbara spot. After a very nice and fish filled dinner we walked along the beach for an hour. Steve warned us about the natural oil, but people were still surprised when they tried to clean off their feet and they were coated with tar.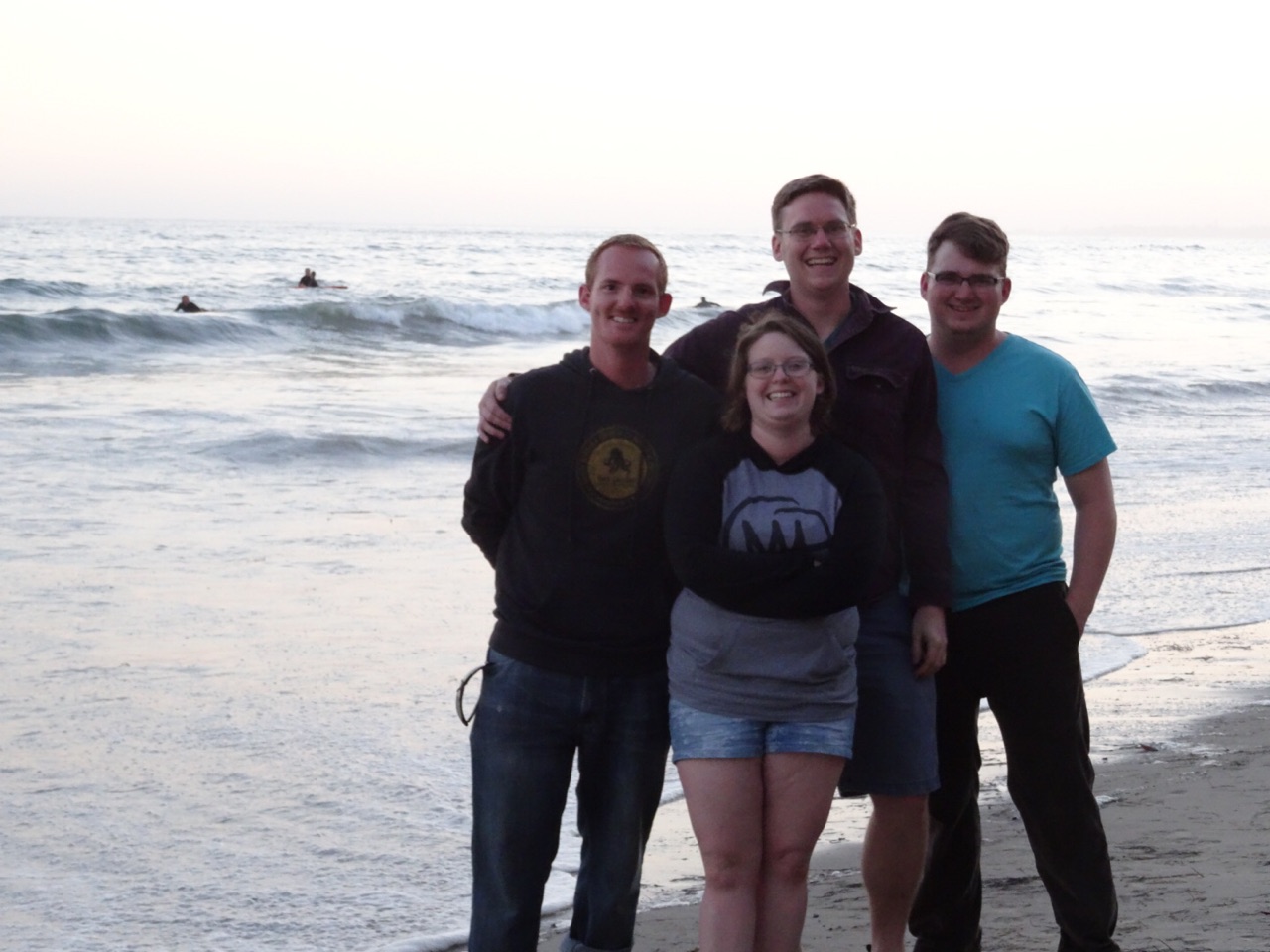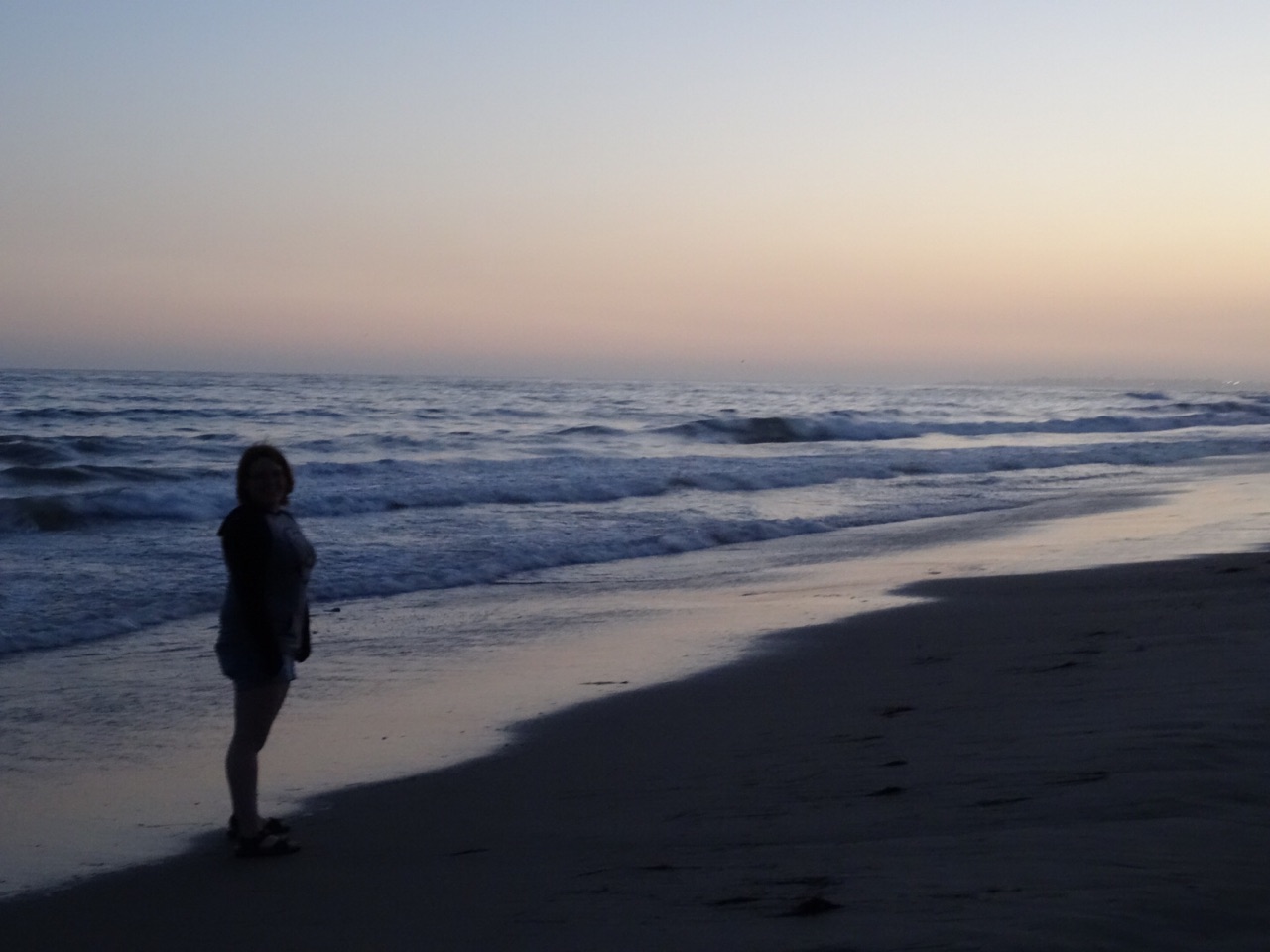 Day 4 Santa Barbara to Santa Cruz
Wednesday morning we woke up and joined Steve and George for breakfast at Restaurant Open. Starting our official drive north at 9 AM. Even with the recent land slides we decided to drive highway 1 along the ocean.
Our first big stop (besides coffee) was to see the elephant seals just north of Hearst castle. These giant animals can weight up to 3 tons, and the males are extremely territorial. It was great to watch them tussle.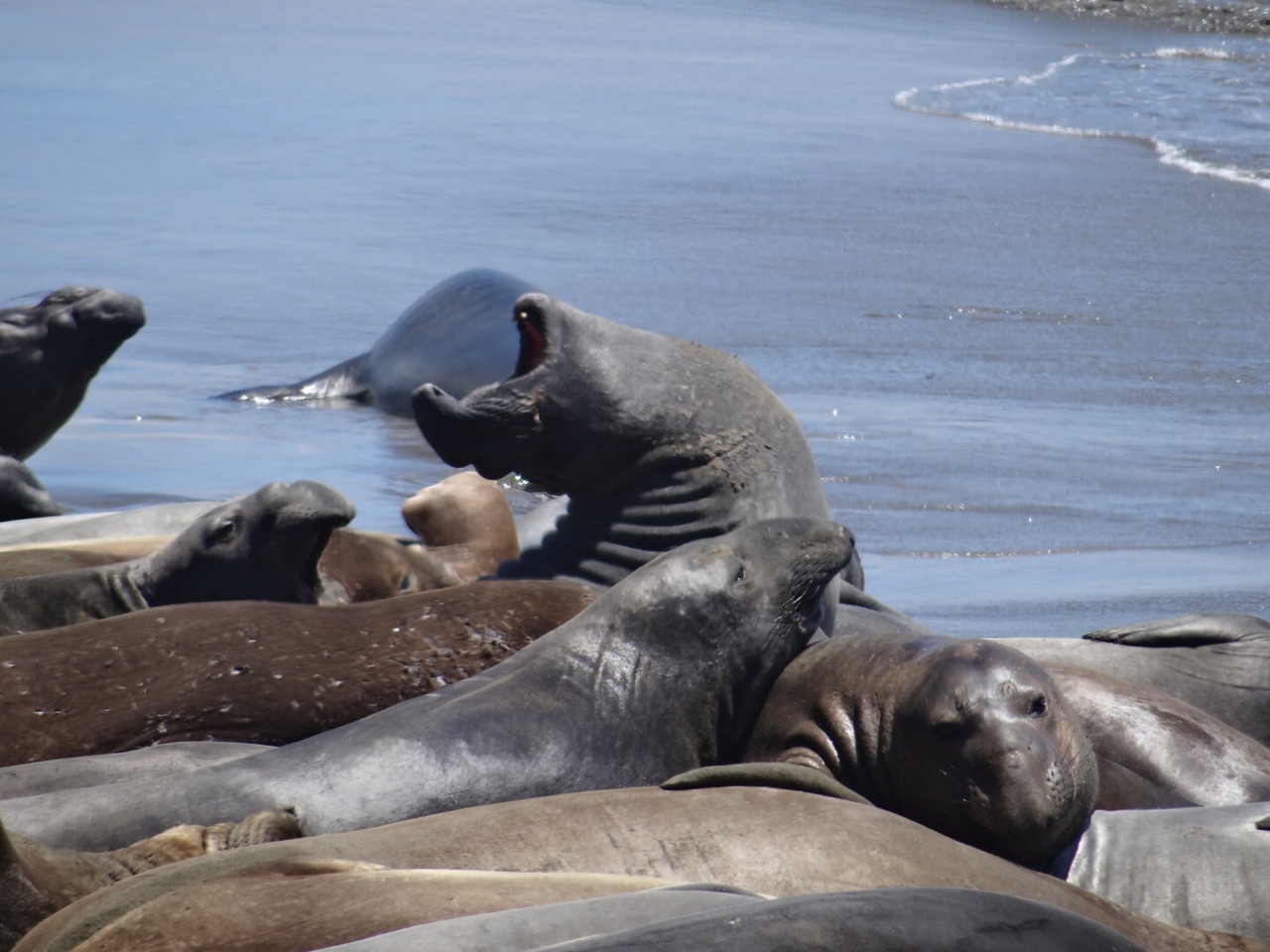 We also made a quick stop at the Madonna Inn which usually Marissa and I only view from the highway, but today we stopped and decided to look around the grounds, including seeing an out of place herein.
We also stopped at Nitt Witt Ridge, which is a kiche little house.
Finally we made it Monterey and stopped at the new (to us) In N Out. Soooooo good. Besides the food we got to meet the dog version of Bat-man, Mac-man.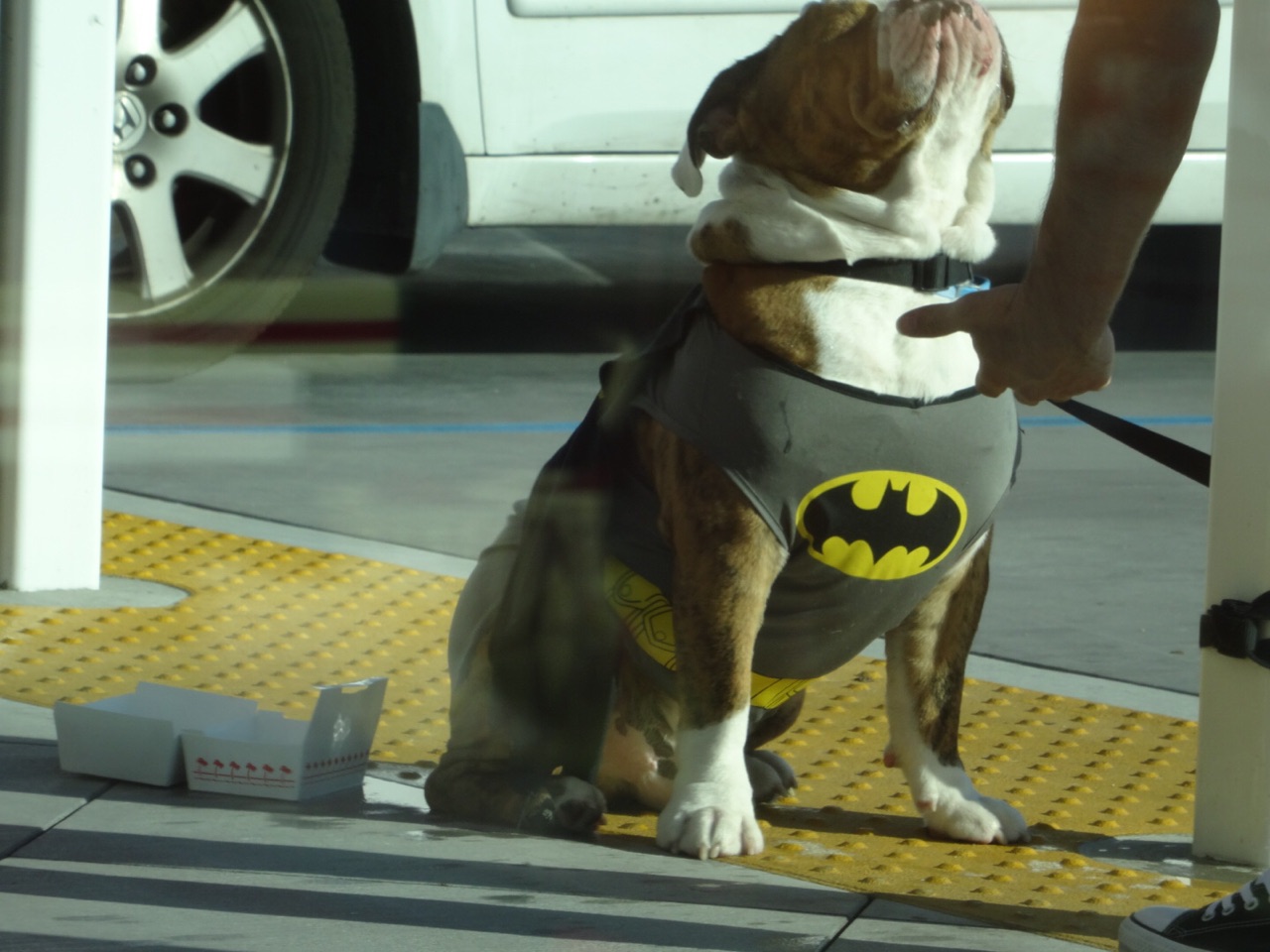 Day 5: Old stomping grounds
Today Marissa and I showed her parents what Santa Cruz was to us. We started with a quick trip onto campus to get a great view of the city. We headed to Kresge College where we saw the '(in)famous' fork in a tree.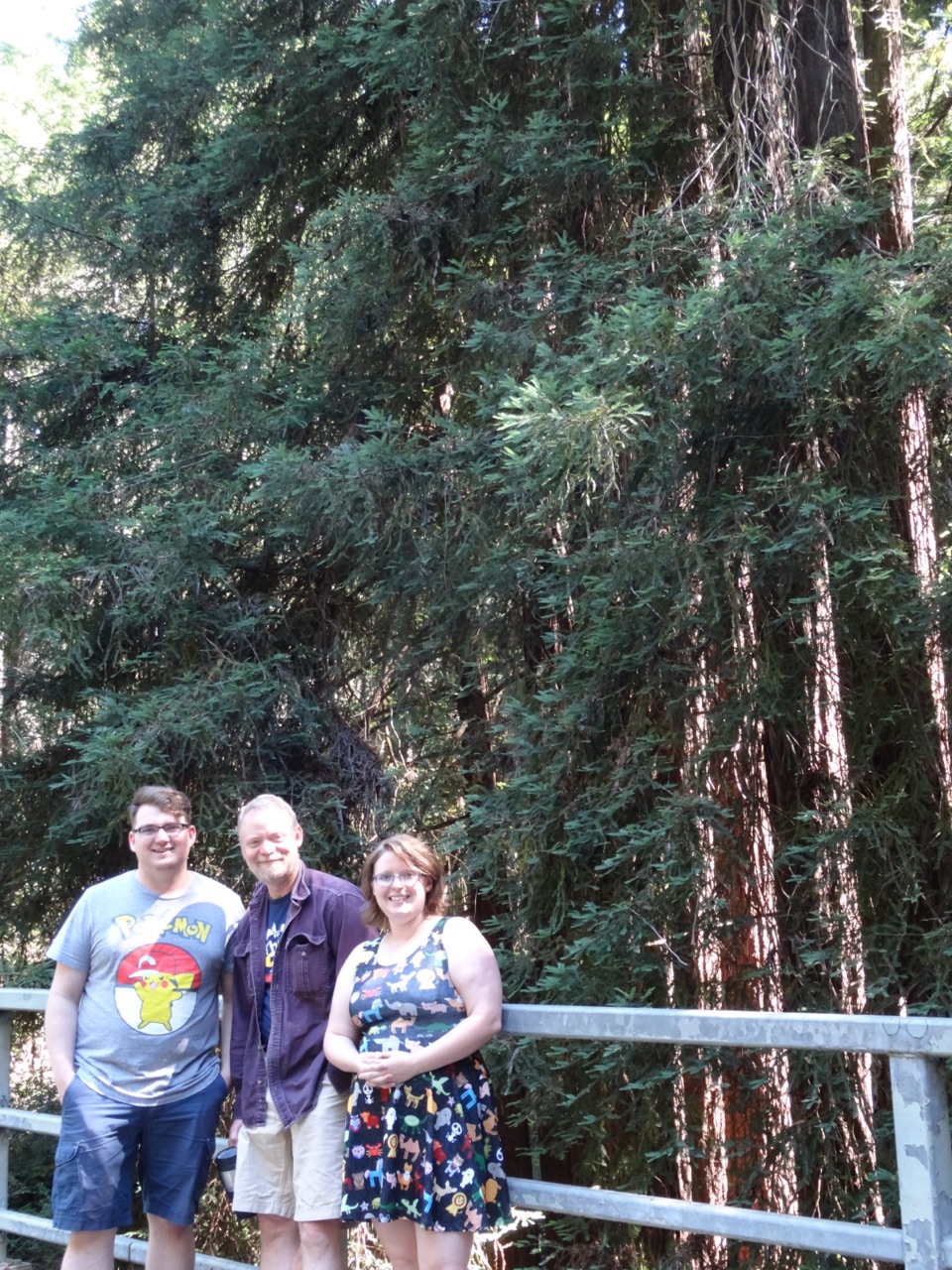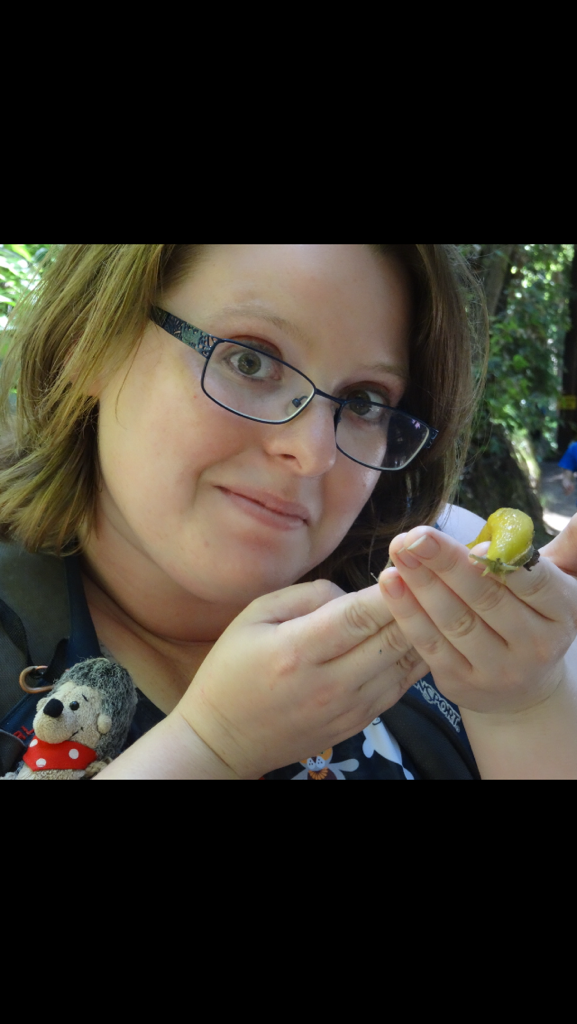 We than headed to the mystery spot, where Marissa use to work, it's always a good time. On our way there and back we passed a huge eucalyptus tree which had been cut down. Jamie decided he wanted to take it home.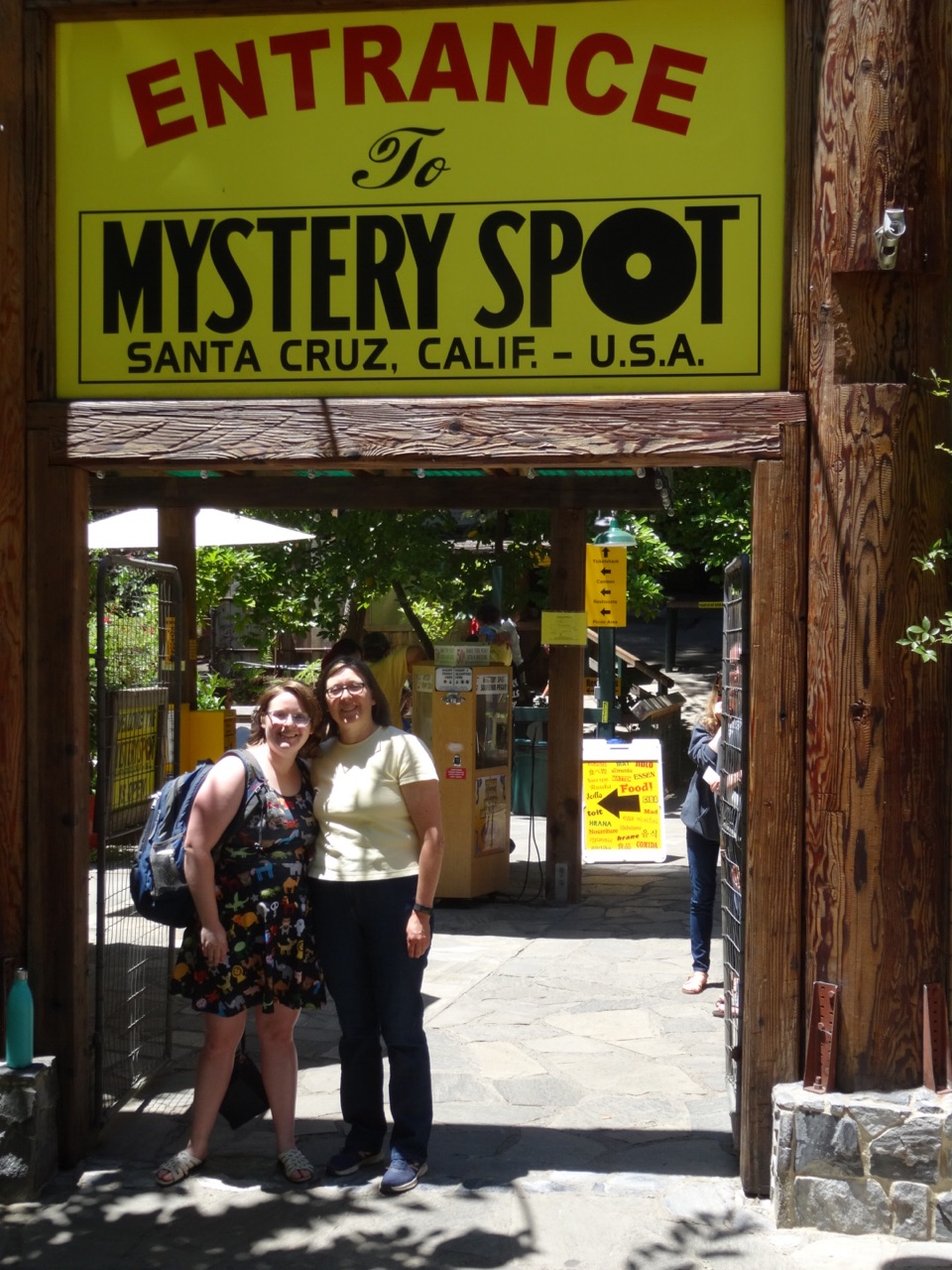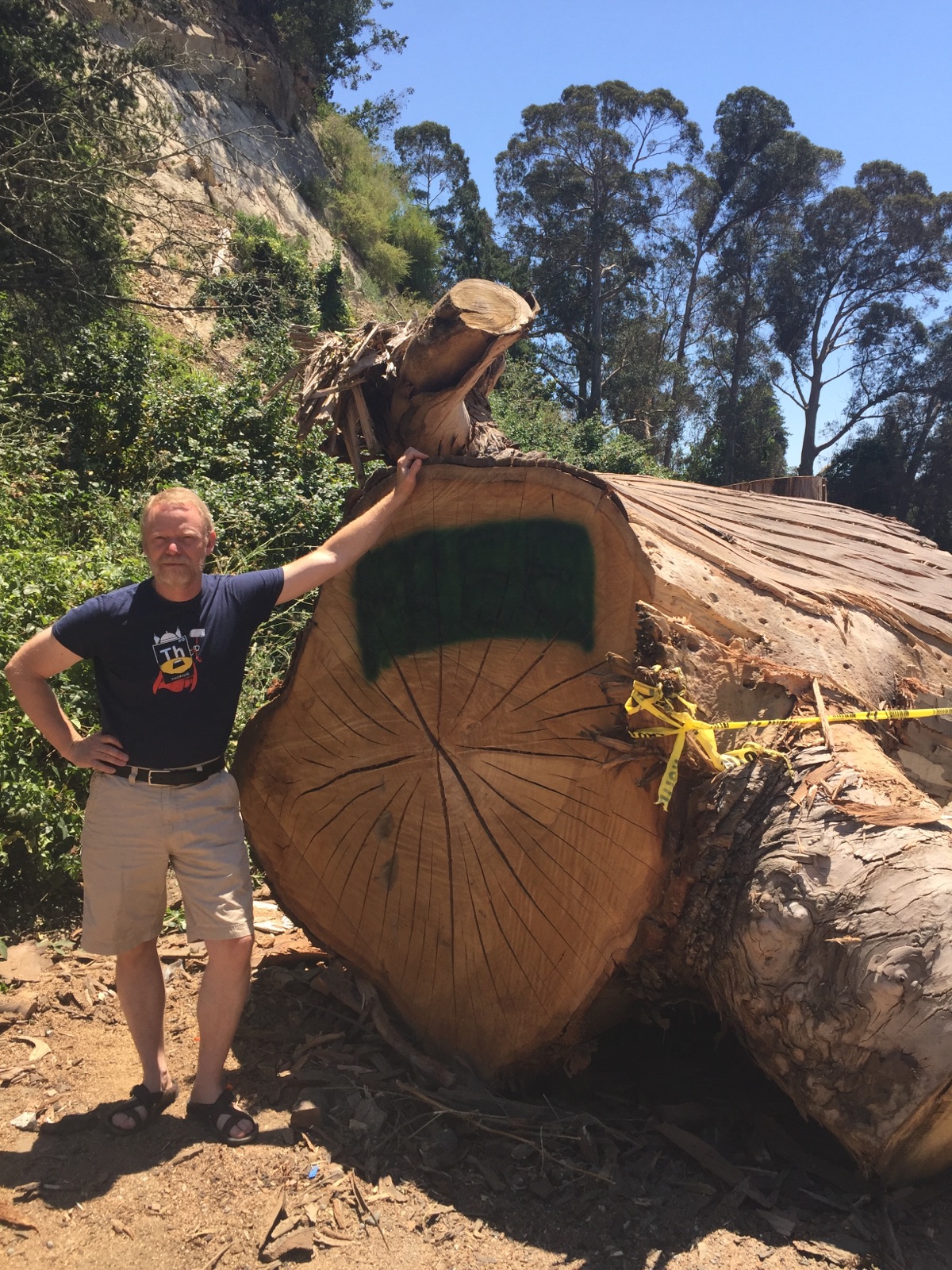 For lunch we headed to the wharf and ate at the end of the wharf at Dolphin. After lunch we did a bit of shopping and got our Santa Cruz gear. We stopped and watched the sea lions which sadly there was very few of. But we did get to watch one idiot walk down onto the sea lion platform, and promptly poop himself. To calm the sea lion down Diane and I pet the sea lion with our shadows.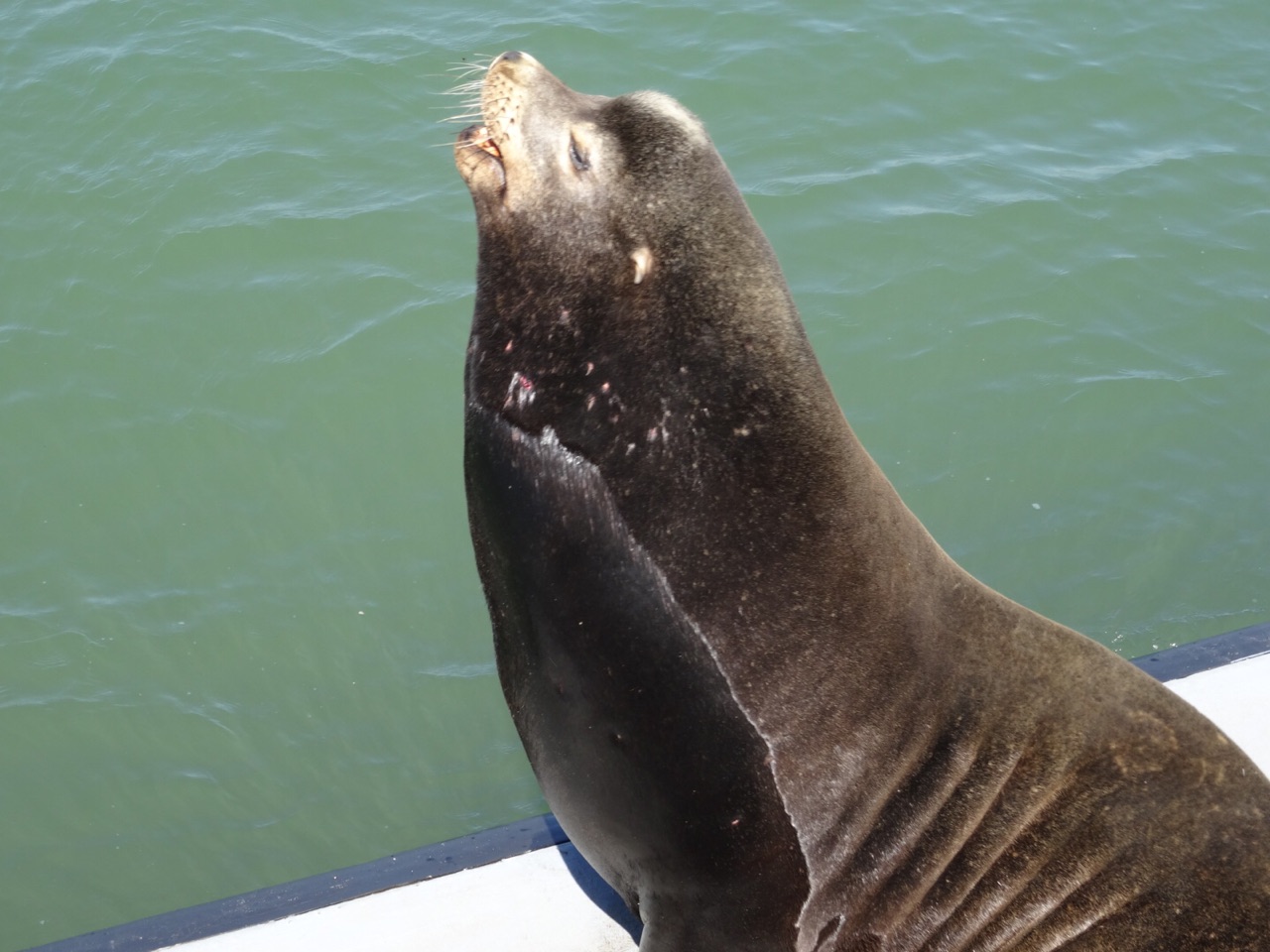 After a short nap at home we drove to Natural Bridges to see the monarchs and the beach. Along the way Marissa and I stopped at one of our favorite locations: The Santa Cruz Castle. Sadly the monarch sanctuary was closed down, but the beach was lovely.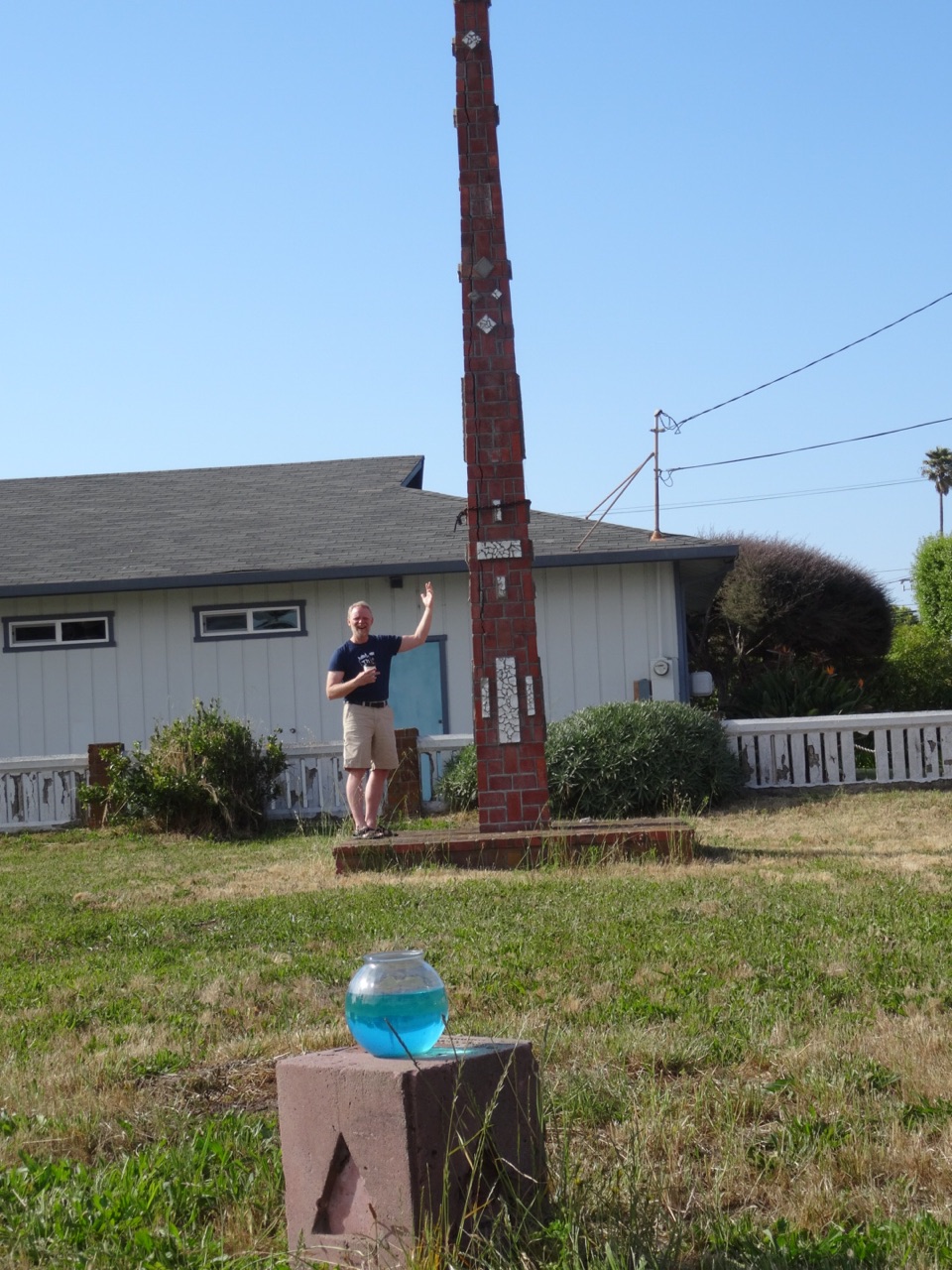 As we drove along the coast we decided to stop at different beautiful points and just take it all in.
We finished up at the light house and dog beach where we spent a long time watching surfers, sea otters and of course dogs.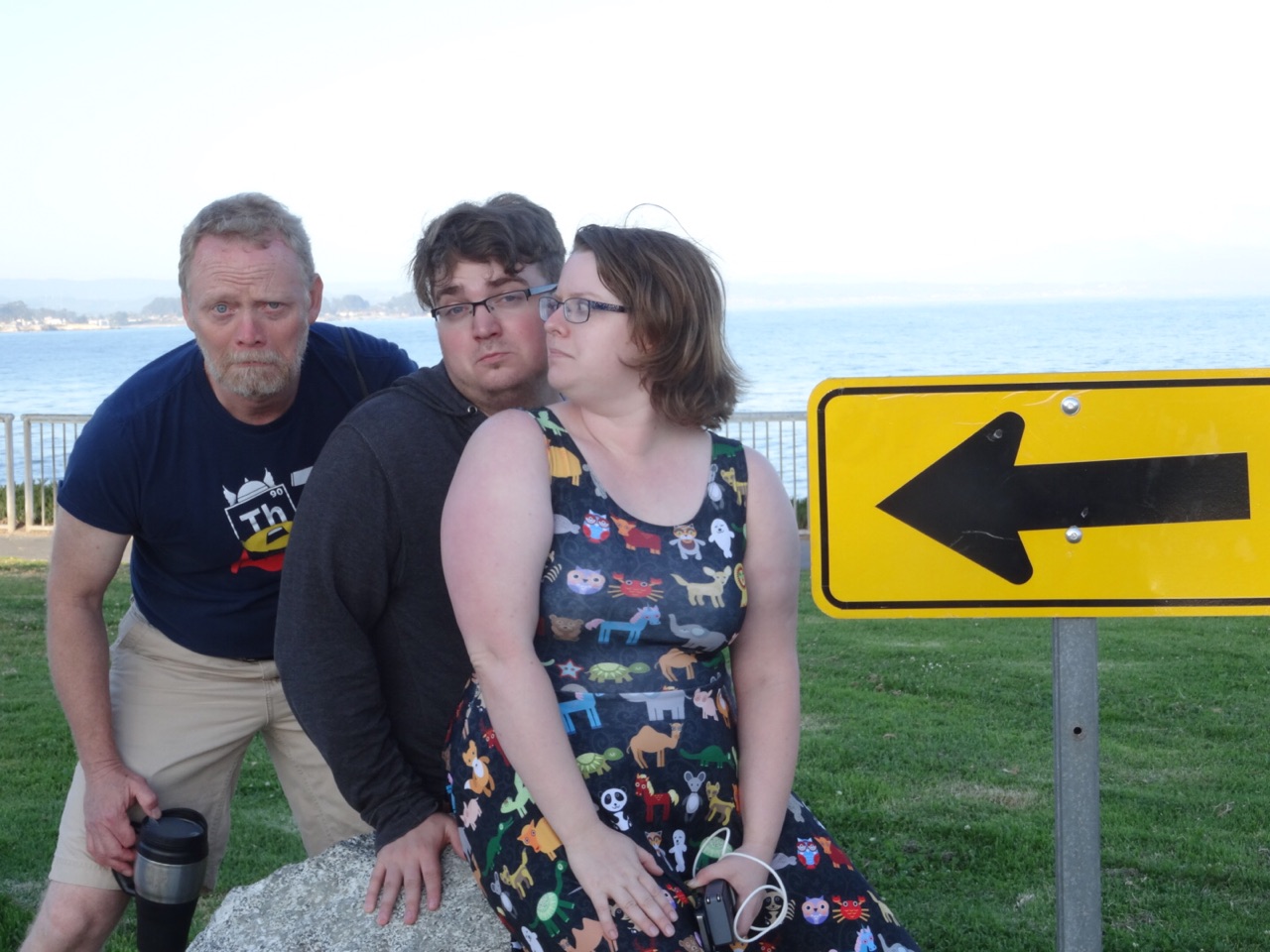 For dinner we went to Marissas and my favorite spot Burger. After we headed to Santa Cruz Mountain Brewery for good beers, good company, and to meet with two of my good friends.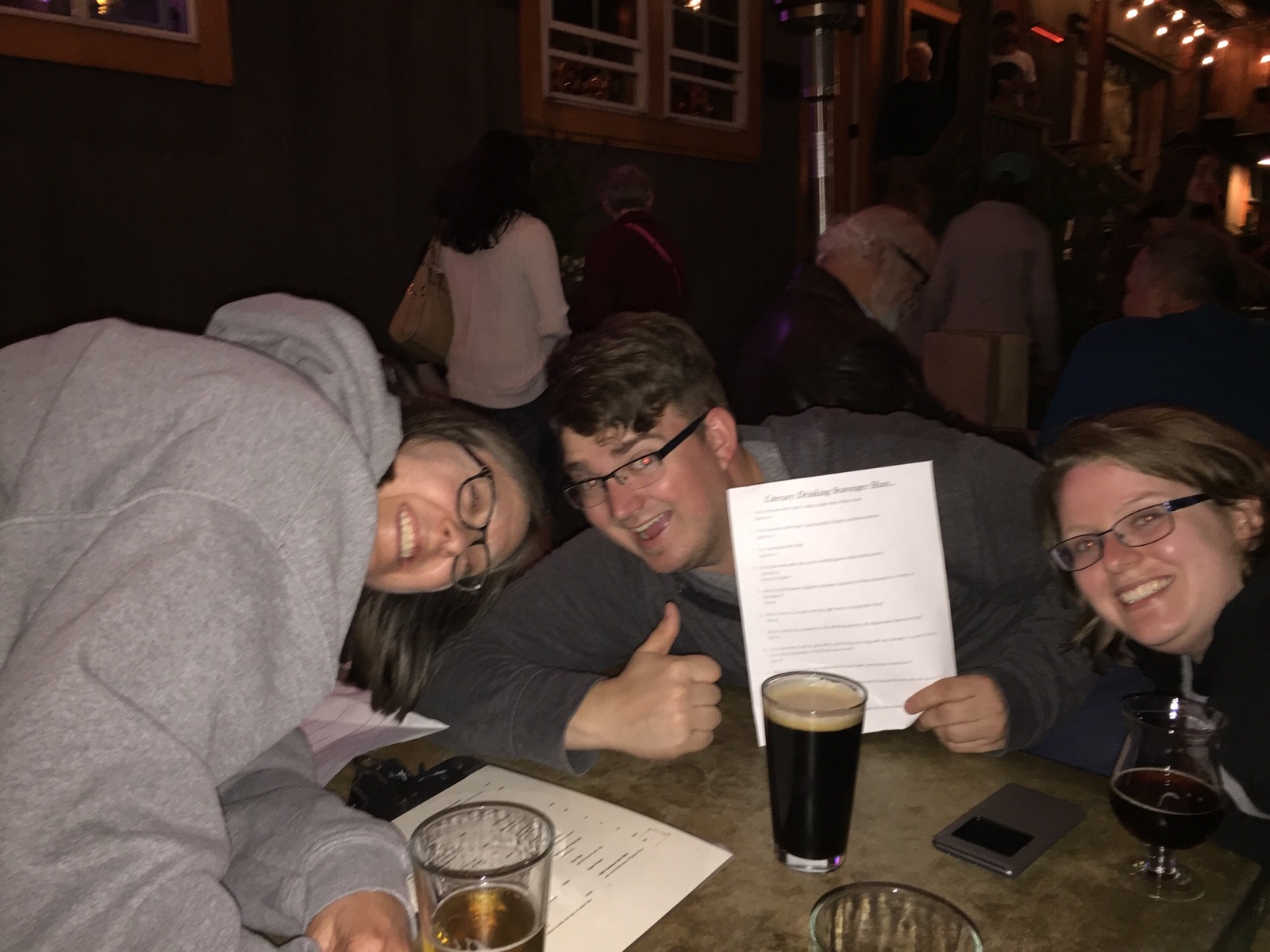 Day 6 It was a whale of a day
This morning we woke up and headed to Monterey. We took the senic route along the ocean to pleasure point and capitola. As we approached Monterey we were lucky because of how sunny it was.
In Monterey we went on a 3 hour whale watching tour. It was AMAZING! We saw a dozen humpback whales, a pod of Risso dolphins, a single sun fish, sea lions, sea otters, and a black albatross.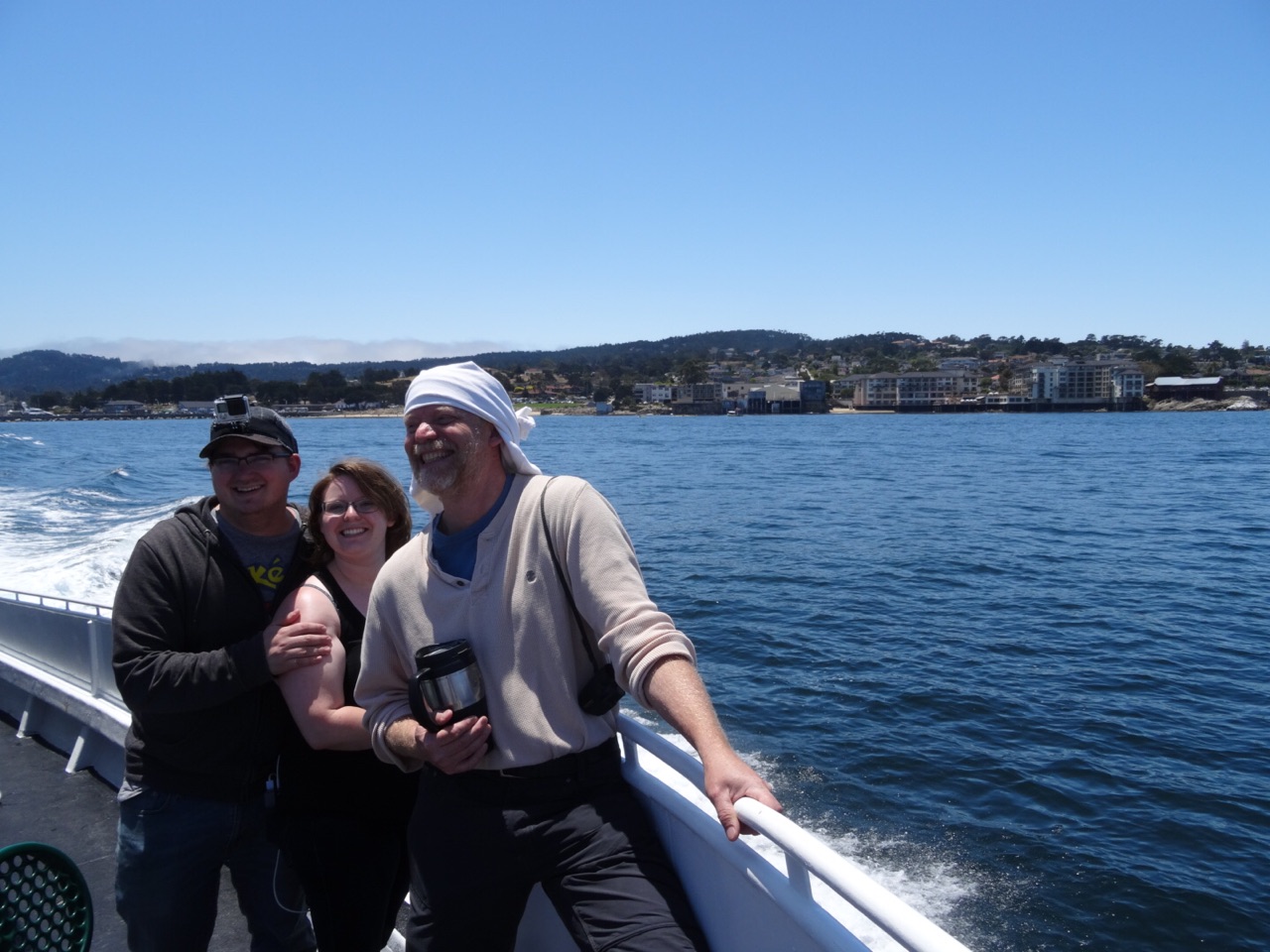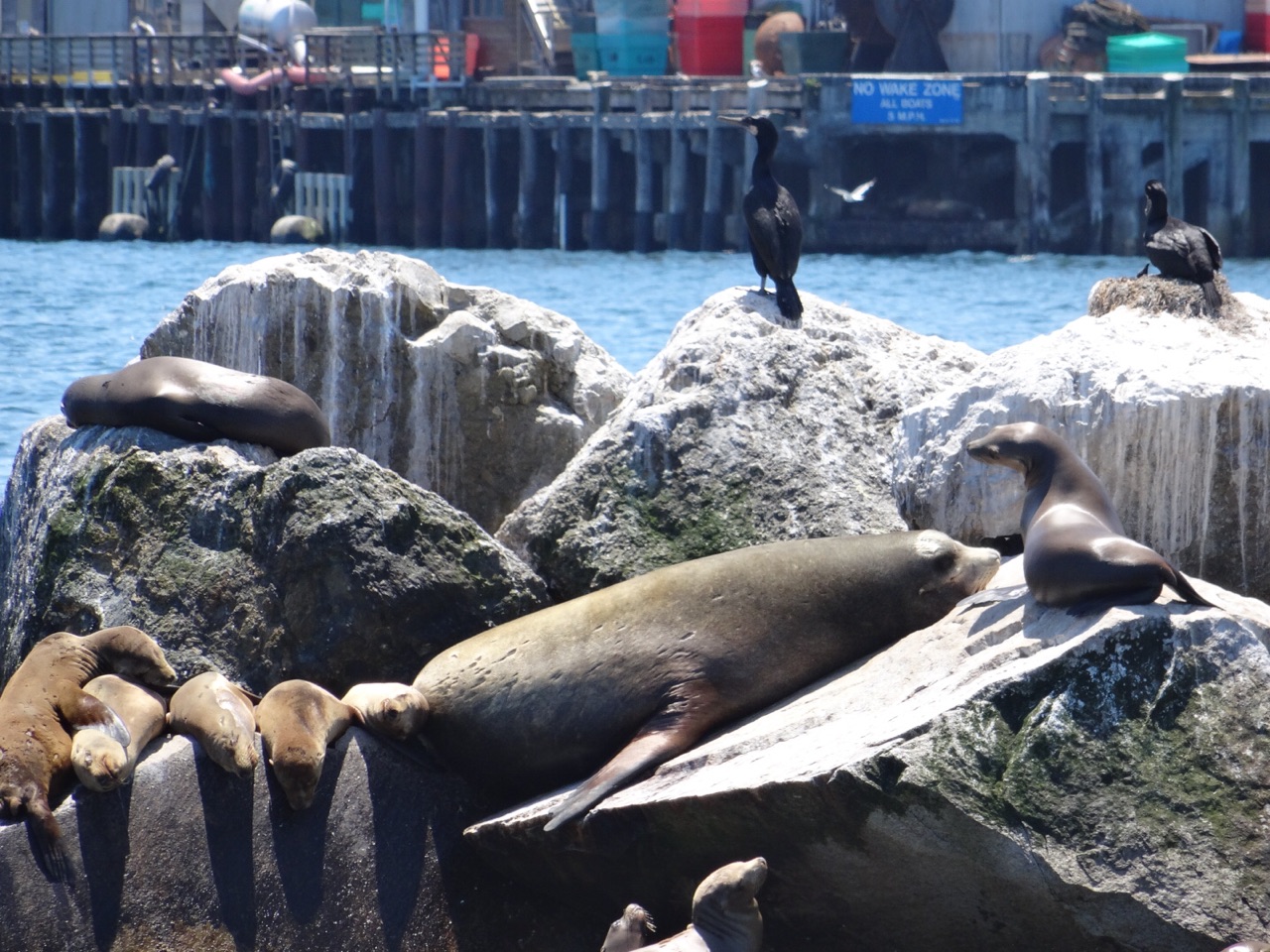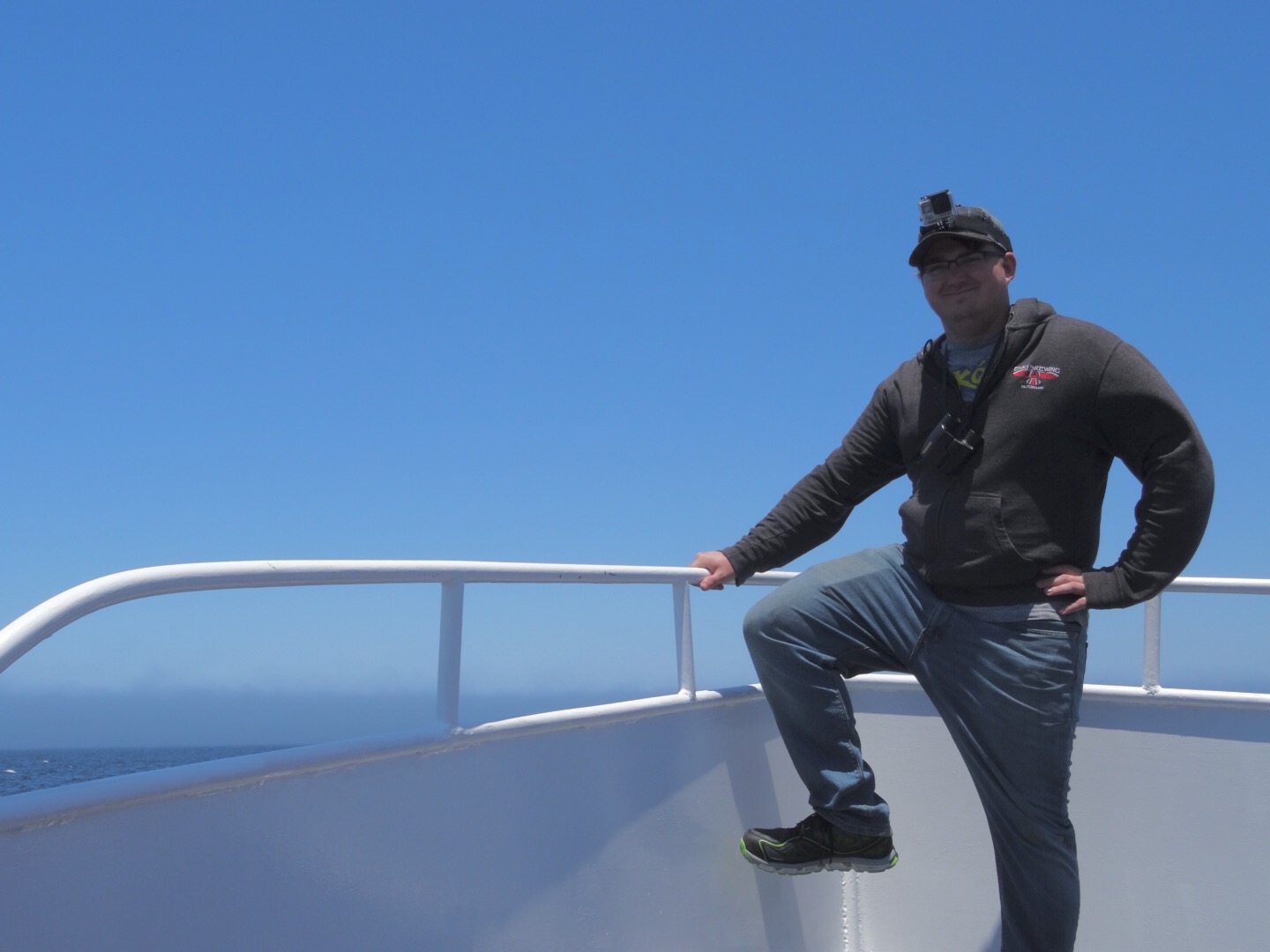 I was wearing a go pro the whole time, and got lots of videos!
After the tour we got some pizza where our young (16 y/o) waiter was doing a great job.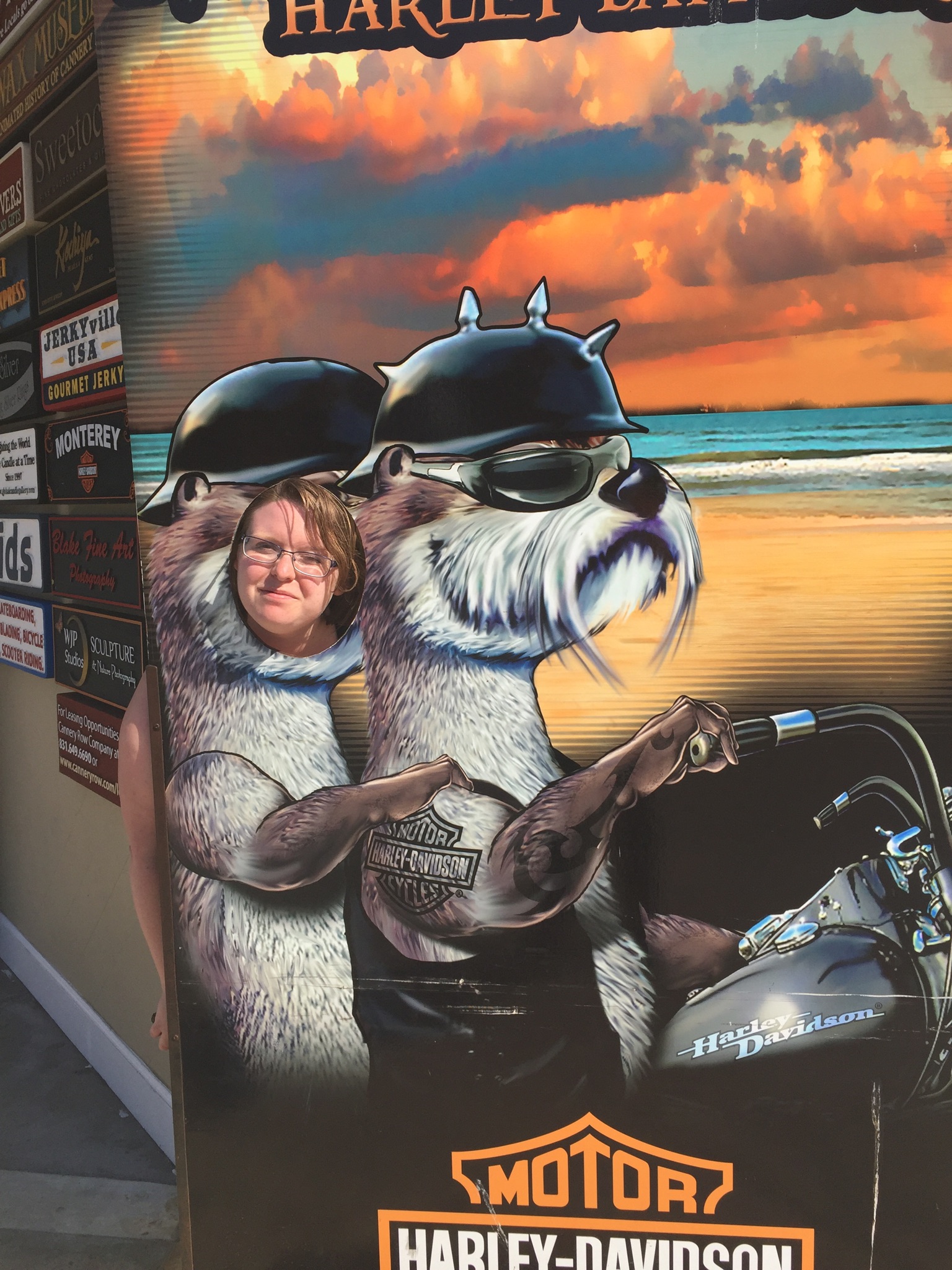 We than attempted to take the 17 mile drive to Carmel. But no one told us that the 17 mile drive cost $10.75. Its against our morals to pay to drive on a road, especially when the fog is moving in, so we attempted to circumvent the road and get to Carmel ourselves.
This didn't go well. Google reported that it would take us 10 minutes… But the primary route they wanted us to take was 17 MILE DRIVE! After an illegal u-turn, we attempted to get onto highway 1. But it was closed.
It was quite an adventure with no one wanting to decide where we went next. In the end we accidentally missed the turn to Santa Cruz and decided to go to Carmel.
Totally worth it! We saw two dolphins, we watched a proposal being setup, and we still made it home in time.
After a couple hands of up and down, and some packing we went to bed.
Day 7: Goodbye
This morning Diane and Jamie were leaving. Marissa and I packed our large bags allowing us to travel lighter for our final days of vacation.
Marissa was in need of a break, so I headed north with Diane and Jamie in the hopes of being dropped off in San Francisco and seeing friends.
Instead of taking highway 17, we took highway 1 along the ocean. We stopped at Pigeon Point and saw some harbor seals, and lots of beautiful ocean.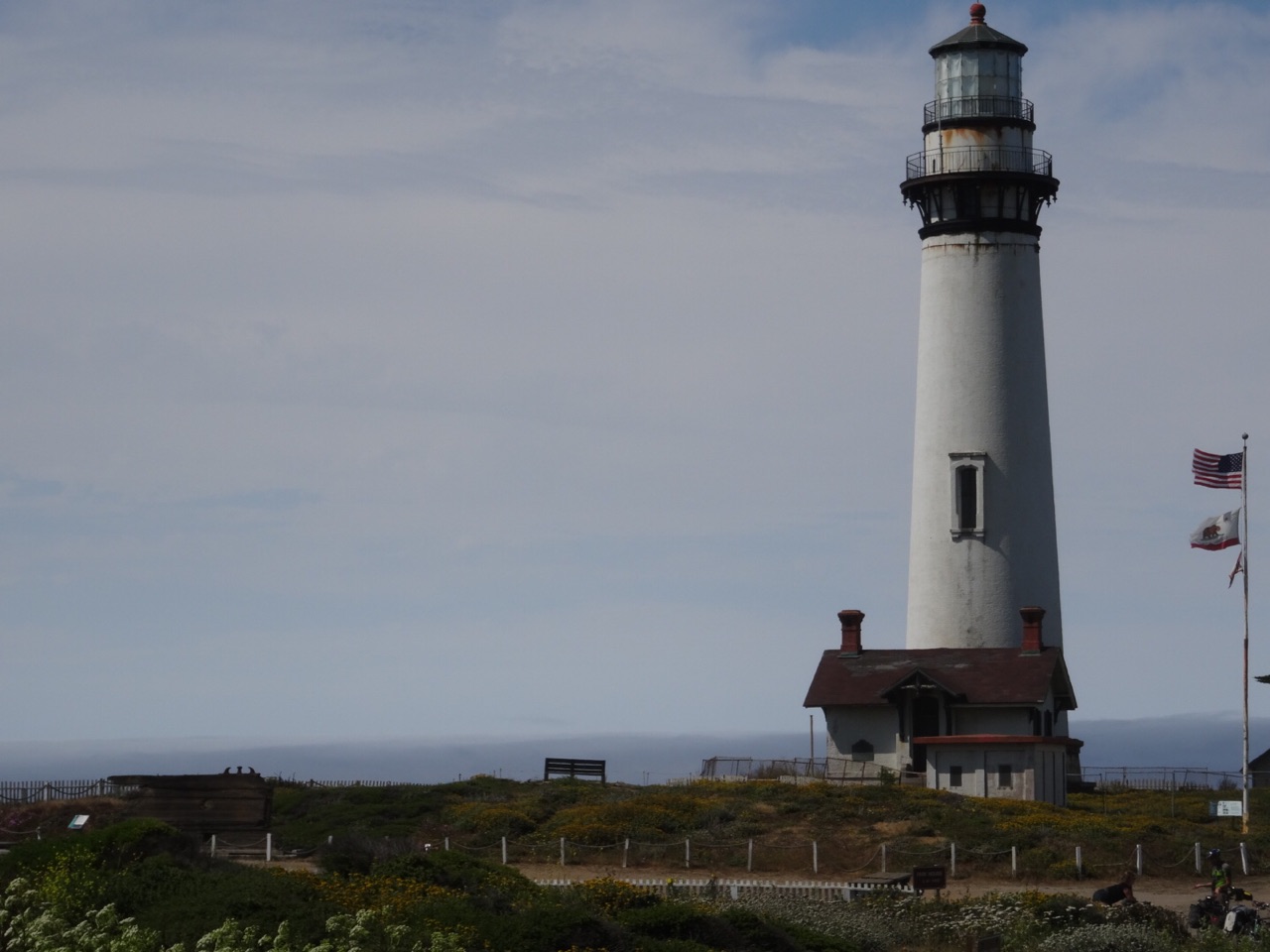 After heading across the San Francisco Bay I had the in laws drop me off with my Uncle Jerry, where we talked about life, love, and the San Francisco gay pride festival.
I than took BART into San Francisco to spend time with my good friend Jack.
We has sushi with another friend of mine, and than Jack, and I picked up his girlfriend and ice cream and headed to the air BnB in Santa Cruz.
Day 8 Lazy Sunday
After a great night's sleep and a great morning with Jack and Dita. We went shopping with our friends in downtown Santa Cruz.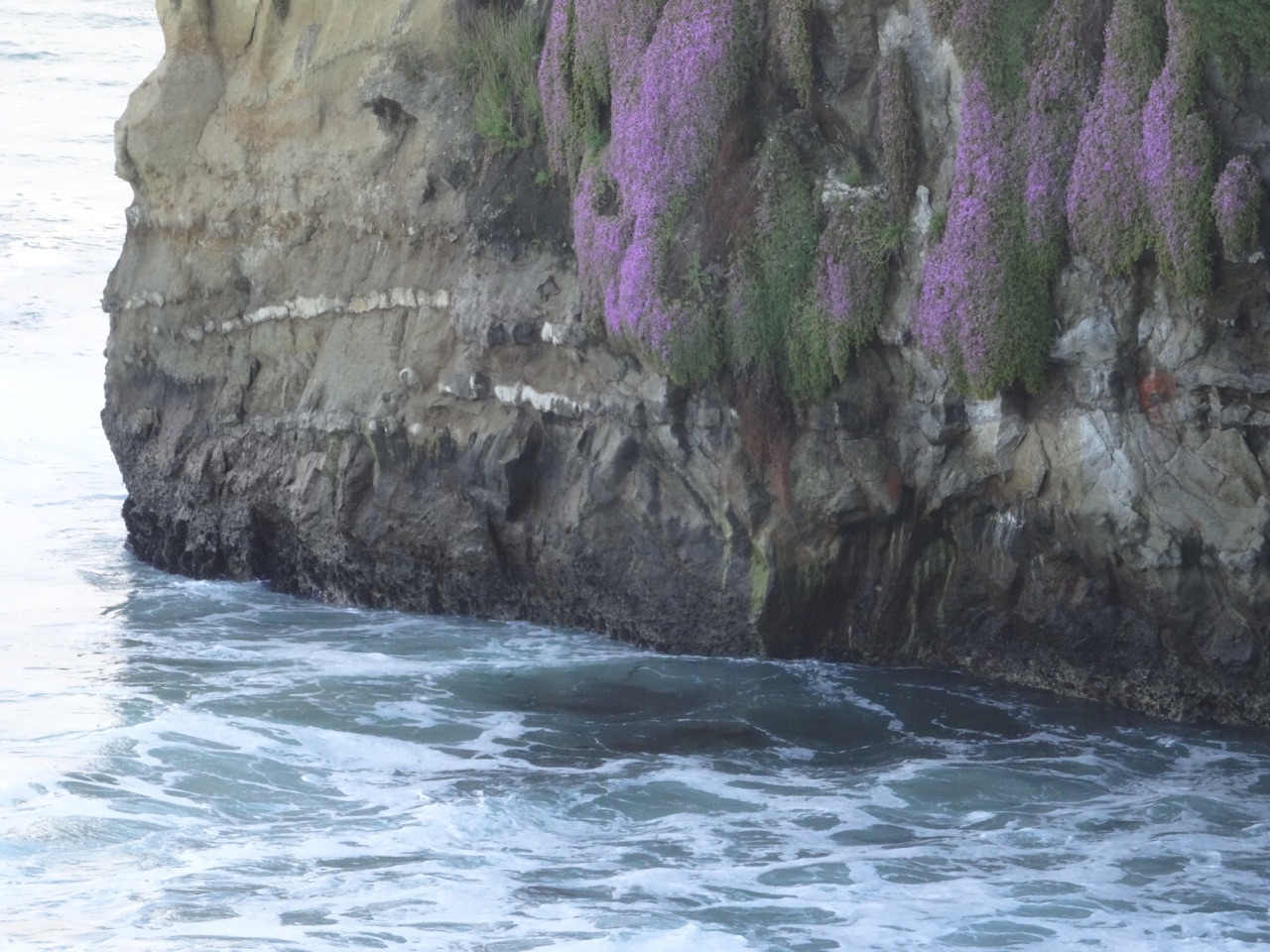 We took a well needed break on the dog beach, a nap, and finished up with pizza at Woodstock's Pizza.
That night we met up with several Santa Cruz friends at the local brewery, Santa Cruz Mountain Brewery, where I had too much to drink and had an amazing time! I made speeches thanking my friends for being awesome and had some of my best memories in Santa Cruz.
Day 9 Monday Funday
Amazingingly enough I did not wake up with a hangover. But we did once again sleep in, and take some naps.
We had always planed for Monday to be a day of rest before we began our travels home, and it was great.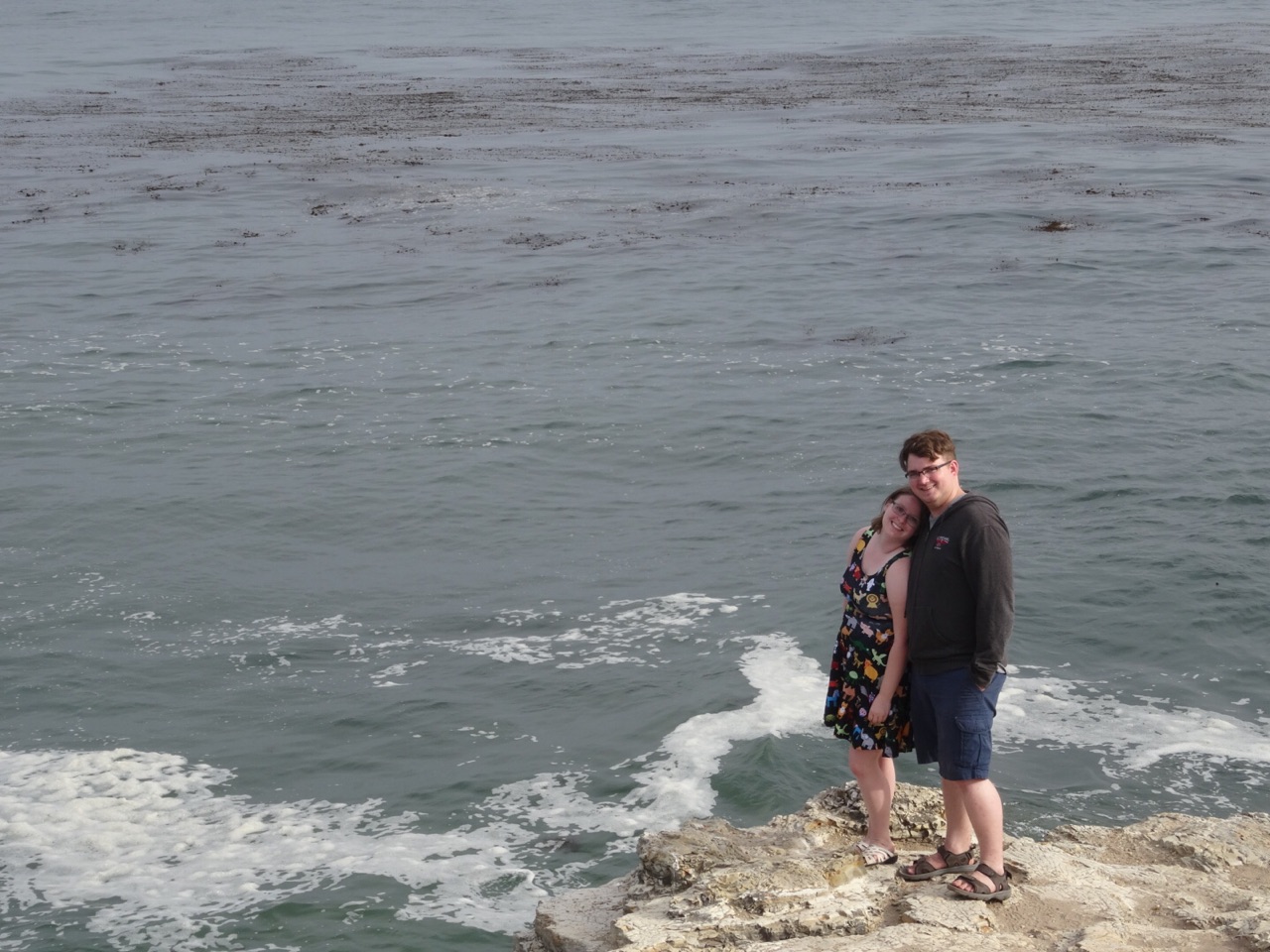 For lunch I had Hawaiian grill Poke. It's almost like a build your own sushi.
That night I went out with friends to the Santa Cruz Board Walk and had a fun time on several rides. Including the merry go round where you get to throw metal rings at a clown.
All in all this has been an amazing trip.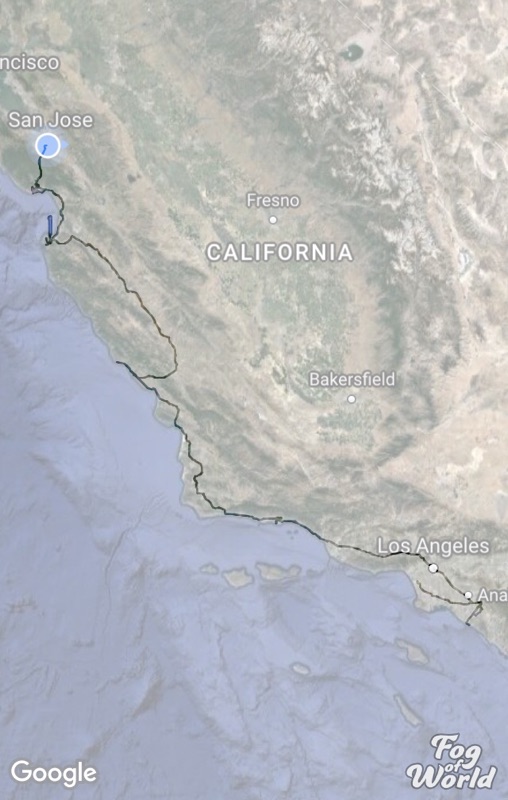 Day 10 Santa Cruz to Home
Today was our last day of vacation.
We took another lazy morning to rest and watch TV. We had to be out of the air BnB by 11 AM, so after packing and cleaning we started our walk to downtown Santa Cruz.
After about 30 minutes of waiting we got on the highway 17 bus to take us to San Jose. As we arrived we took an Uber to Mayfield Robotics to meet Kuri.
We had one last shot to eat In N' out. It was wonderful.
Our flight home was good, and we played lots of Pokemon.
Over all this trip has been well needed!
Quotes
"Thank you everyone for being here, if you weren't here it would just be a couple of nerds getting drunk with our stuff" - Nick at the wedding

"Is George laying down? " - John

"He can get messed up on a 'two-for-tuesday' special, on a Monday. He's a professional" - Steve, about a junkie who dropped his pants in the street

"Is that a chihuahua in a baby stroller" - John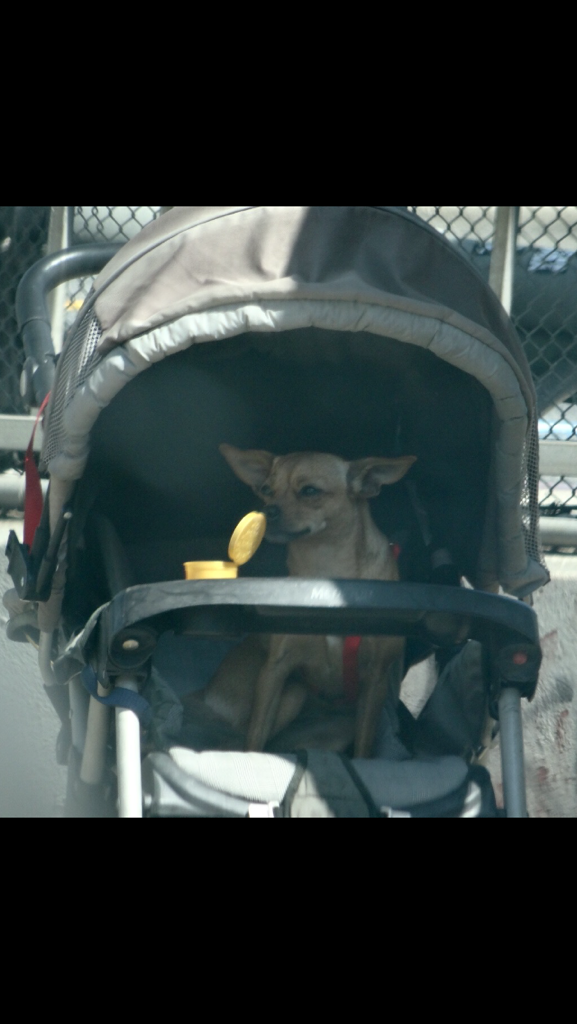 "Korean?" – old man "No, but about the sample beef jerky" - cost co employee

"This is a Santa John trip" - all the cities we've stopped in start with Santa and relate to John

"(Captain) Nitt Witt Ridge – poor man's Herst Castle"

"Elevation 1762 ft" – as we pass on 46 to 101

"That's the third giraffe we passed today" - John

"Driving Miss Daisy"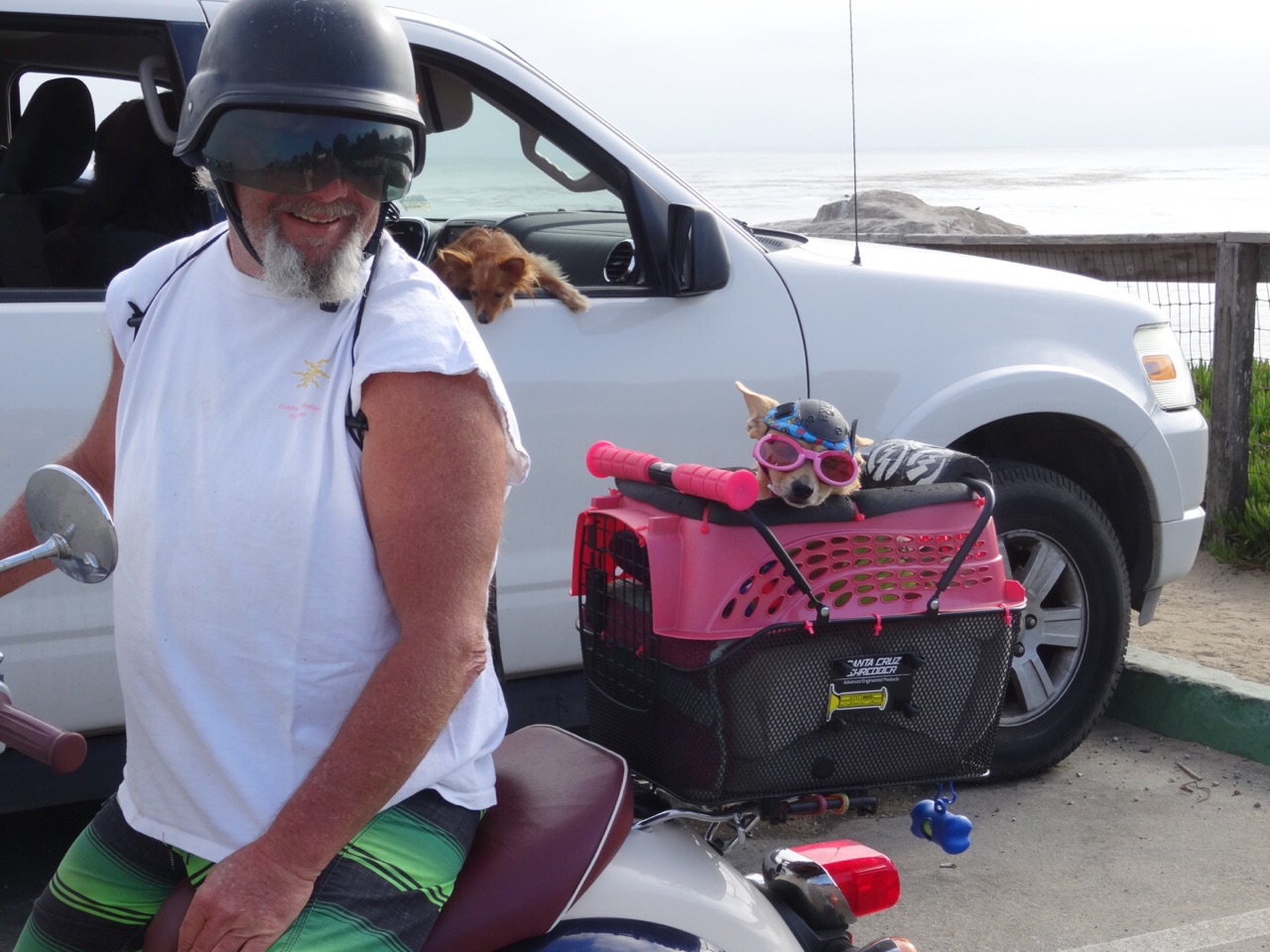 "Remember, if you go right you're a bike"

"I am the chopstick hero!"

"Santa Cruz was never about the place, it has always been about [my friends]"

"Tree cookie!"

"Turns out our host designs and makes aluminum stilts that he sells internationally, because of course he does." - Marissa
You
today