Boston and New York in the fall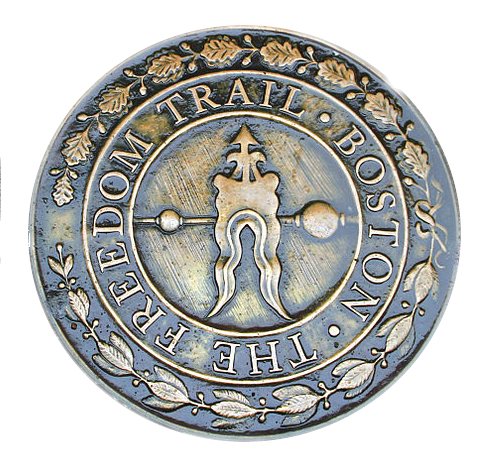 Day 0: Uber
It was a late night last night. We went to a club in Minneapolis with a couple of friends and didn't make it home till 2 in the morning. This wouldn't normally be a problem because we are young and can handle the stress on our bodies. But this was different because the following after noon less than 8 hours later we were getting on a flight to Boston to see our friend Wilhelm, and than go to a wedding in New York the following weekend.
I feel a little like a country bumpkin saying this, but I had never used uber until today. Our friend was no longer able to drive us to the airport, and therefore we had to find another way to get to the airport. We decided to check uber and we're completely surprised when we saw that it would cost less than $20 to get there. That is far less than the cost of parking off site. I may never go back to driving myself to the airport.
We are currently taking off from Baltimore on our way to Boston and the flight has been rather boring except for the antectode the flight attendant told us about a Samsung Galaxy 7 which started on fire while on a flight of hers last week. Forcing the plane to make an emergency landing and return to the terminal. Apparently the FAA has banned Galaxy 7s from being turned on while on flights.
Day 0: Boston Public Transportation
We landed in Boston after bumpy plane ride thanks To hurricane Mathew. Wilhelm met us outside the airport with hugs and excitement! We decided to take public transportation to get to his apartment. That meant riding on the first public transportation system in America.
Sadly since it was night we were not able to see much, but I now feel comfortable that wherever I am in Boston I won't get lost.
It has been a very long day, and it has been great catching up with Wilhelm, but now it's time for sleep, I'm excited to see Boston in the light.
Day 1: Jewish bagels
This morning it was raining, A LOT. We decided to walk to a Jewish bakery. In fact it's the third best Jewish deli in America. Believe me it earned that title. Marissa was very excited because they didn't use any filler (soy or corn).
I am convinced that all this rain is because of the hurricane, so I can tell people I survived hurricane Mathew, but Marissa and the weather station keeps telling me I'm wrong.
Day 1: Brewery Madness
Using public transportation we visited multiple breweries across the city. Our first stop was Harpoon. The brewery was large and had a similar aesthetic to surley in Minneapolis.
After eating their wonderful pretzels and 2 flights Marissa went home to take a nap, while Wilhelm and I went across town to the Sam Adams brewery. However we were extremely dissapointed to learn that the brewery wasn't open on Sunday. Wilhelm and I couldn't even comprehend the idea so we hadn't bothered to check.
Well Wilhelm and I not being ones to give up easily. Took a 40 minute train ride and 15 minute walk through the rain to stop at Night Shade Brewery. A brewery that specializes in sour beers. There was a very strange smoked lemon beer that I thought was undrinkable, which meant Wilhelm was very happy because it meant more for him.
After that last brewery we made our way back home and got ready for a large game of seven people seven wonders. After which point we watched the debate (and yelled at the TV).
The weather for tomorrow is supposed to be much nicer so we are looking forward to exploring the city.
Day 2: Freedom is Magic
Today was a very long day full of history, friendship and sight seeing. I am actually having a hard time parsing everything we saw so I may simply end up creating a list and posting pictures in the following days.
* canolis from Mike's * The freedom trail * American history from a South African. * great conversations about who wehiwant to be and how to reach those goals. * My little pony: Friendship is Magic.
You
today